The cause is labeled as accidental.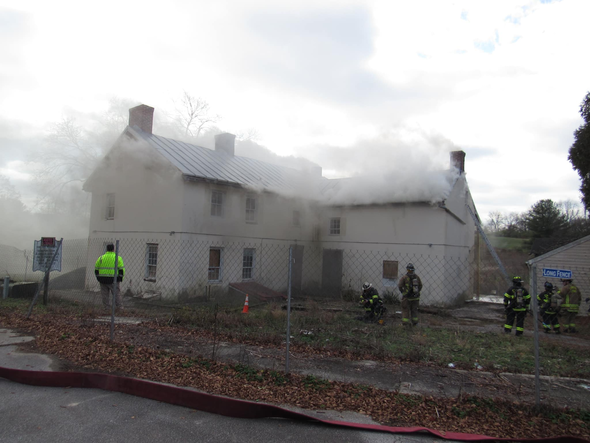 House on Fenby Farm Rd damaged by fire   (Photo from the Md. State Fire Marshal's Office)
Westminster, Md (KM) Fire damaged a three-story historic home in Carroll County Thursday morning.
Shortly before 10:30 AM, fire fighters were dispatched to the 1000 block of Fenby Farm Road in Westminster for a house fire. They spent two hours bringing the flames under control. No one was injured.
Damage is estimated at $200,000.
Investigators say the fire was accidental due to the ignition of roofing materials. The fire was discovered by contractors who were working on the roof.
By Kevin McManus