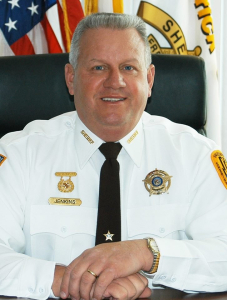 Jenkins will be sworn into another term in office
Frederick, Md. (DG) – After the final count of ballots on Friday, Frederick County Sheriff Chuck Jenkins won re-election to another term in office. He defeated Democratic challenger Karl Bickel in the 2020 General Election.
Jenkins received 51.35% of the vote, while Bickel received 48.55%. Jenkins will be sworn in to another 4-year term as Frederick County Sheriff in December.