Toni Bowie & Rick Weldon will co-chair the team.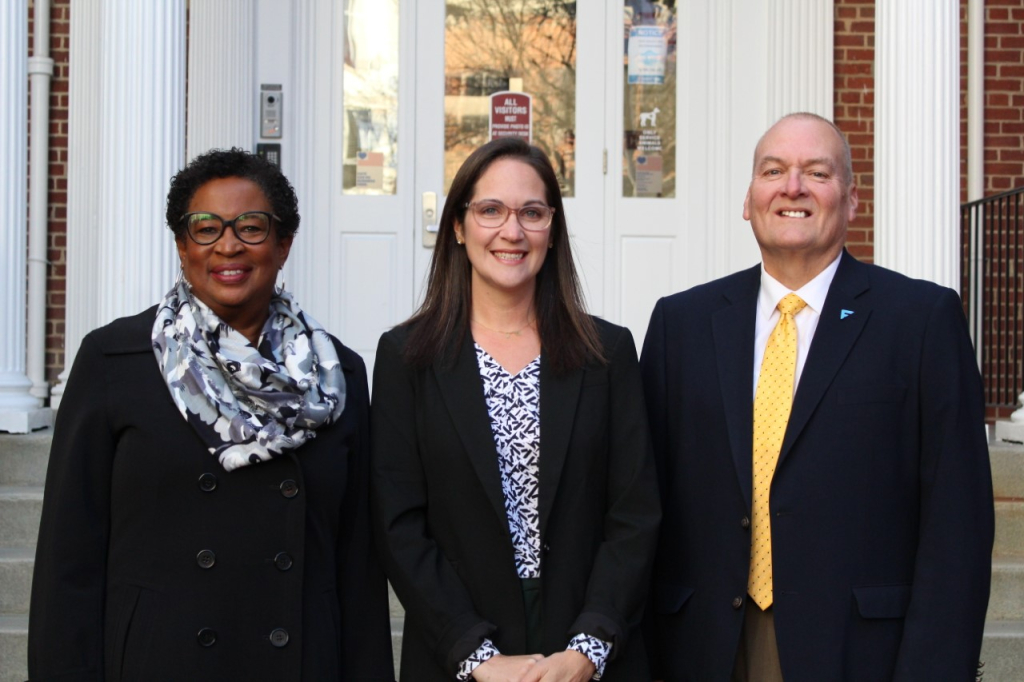 Toni Bowie, Jessica Fitzwater, Rick Weldon
Frederick, Md (KM) Frederick County Executive-Elect Jessica Fitzwater has introduced her transition team co-chairs.  They are Toni Bowie and Rick Weldon.
"We have an historic opportunity to build an inclusive County where everyone has the chance to meet their full potential and thrive," says Fitzwater, in a statement. "I am grateful to County Executive Jan Gardner for her partnership during this transition, and I am confident Toni Bowie and Rick Weldon will lead a transition that focuses on inclusion, sustainability and accountability."
Bowie is the founder and managing partner of MaxLife, a Frederick-based company that assists businesses and organizations in developing and advancing their workforces  so that every individual has an opportunity to do their best, and their work is valued. Weldon is President and CEO of the Chamber of Commerce who has also worked  in city government, served as County Commissioner  and was a Delegate to the General Assembly.
Fitzwater also announced on Monday that she will hold five budget listening sessions, one in each council district. The fist two are expected to.  take place before the end of the year, and the final three will be held in early 2023.
"As a candidate, I promised to give our residents a greater voice in our budget process,": she said, in a statement. . "As County Executive, I will honor that commitment by holding one listening session in each county district over the next two months so our residents are heard at the beginning of the budget process."
Fitzwater was declared the winner last Friday in the County Executive Race. She will be sworn into office on December 5th.
By Kevin McManus