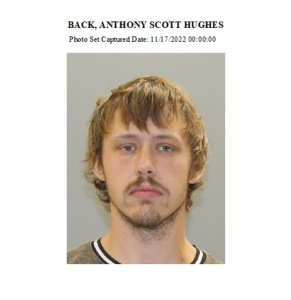 The infant was taken to Johns Hopkins Trauma Center for life-saving surgery.
Thurmont, Md (KM) Thurmont Police have charged a man after his infant child suffered critical injuries. Anthony Scott Hughes Back, 31, is charged with 1st-degree  child abuse, 1st-degree assault, 2nd-degree assault, and neglect of  a minor.
Authorities say on September 19th, 2022, they were contacted by Frederick Health Hospital for a baby being treated for serious injures. A man brought in the infant to the hospital. He said the child appeared to be limp and struggling with conscientiousness. The five-month-old was transported to Johns Hopkins Trauma Center where the infant underwent life-saving surgery.
The father told the hospital the child fell out of bed, but medical staff say the baby had a brain bleed and other injures which were not consistent with falling out of bed. Police say further investigation revealed that the father was the primary care giver for the child.
Charges were filed against Back after consultations with the State's Attorney's Office.
He is currently being held without bond.
By Kevin McManus