A man was murdered in Westminster in 2003.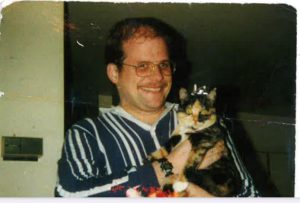 Mr. Richard Atkins, Jr.  (Photo from Maryland State Police)
Westminster, Md (KM) The family of a homicide victim has raised the reward to $100,000 for information leading to an arrest and conviction of the person or persons responsible for the death of Richard Atkins, Jr. 30,  more than 19 years ago.
Atkins was found deceased by his family on December 29th, 2003 in his apartment in the 100 block of East Main Street in Westminster. State Police say on December 27th, 2003 individuals went to his apartment looking for money. Atkins declined, and was beaten to death with a blunt object. Those responsible stole cash and DVD's from his apartment.
"We're looking for anyone that may have information in the case to come forward and do the right thing;  help us not only solve this case, but give this family a sense of closure that they have been seeking for almost 19 years now," says Ron Snyder, a spokesman for the Maryland State Police.
He realizes this case is old, and memories fade, witnesses pass away, evidence is no longer fresh and different detectives are assigned to the case.   But no one is giving up. "We have detectives who are dedicated to this case;  and even 19 years later, are coming at it  with a sense of wanting to do the right thing and bringing justice to Mr. Atkins and his family," says Snyder.
He also says sometimes investigators get a break in some cold cases, and are able to identify and arrest suspects. "You never know when that one piece of evidence, that one witness comes forward and helps us put a case over the edge and solve it and bring closure and bring justice to the Atkins family,": says Snyder.
Anyone who has information on this case is asked to contact Sergeant Christopher Taylor with the Maryland State Police Cold  Case Unit at 410-996-7881. They can remain anonymous.
By Kevin McManus