A lot of customers did their holiday shopping before Black Friday.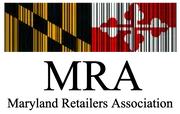 Annapolis, Md (KM) Retailers are expected to see big increases in holiday sales this year. But the President of the Maryland Retailers Association, Cailey Locklair, says those increases are expected to be down compared to 2021.. "Last year was actually the record-shattering year where our industry saw 13.5-percent as far as the increase for spending. This is actually down from that but still way above the ten-year growth average of 4.9-percent," she says.
Locklair say sales increases are expected to be 6.8-percent for this year. "Consumers will be spending less than they did last year. But definitely are still strongly supporting the economy and have a very positive outlook about it," she says.
The MRA says budgeting, crowds and concerns about inflation  led to more consumers to start  their holiday shopping before November. Consumer spending is slightly down compared to last year with a projected  average of $832.84 on holiday gifts, décor and other items.
Locklair notes that a lot of consumers did their holiday shopping on line this year, and many brick and mortar stores are taking advantage of that. "Many retailers now have seen what on line can do for their businesses, what click and ship to their stores for pickup means. And they're are adding those personal in-store experiences that can't  be replicated via on line shopping," she says.
That means consumers can go on line, order a product, and have shipped to their local store. Locklair says when   customers goes to pick up their product, they could be enticed to buy other products on display at the store.  .
But she says most holiday purchases still take place in brick and mortar stores. "It's really important for folks to know that the majority of shopping is actually still occurring in stores. They're going to be able match what you see on line, and it's really important to get out there and support your local economy. That's where funding for the things we all care about comes from,": says Locklair.
And if you see a product at a sale price on line, Locklair says ask your local merchants to match it. "And more often than not, they're going to do so," she says.
By Kevin McManus