Federal prosecutors say the defendant also violated his supervised release for two previous federal bank robbery  convictions.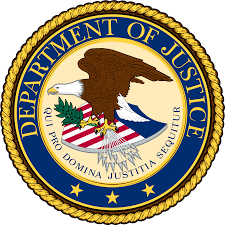 Greenbelt, Md (KM) A serial bank robber is going back to prison. Christopher Michael Cline, 46, (aka "Carisa Cline") of Gaithersburg was sentenced on Thursday to 24-years of federal incarceration followed by thee years of supervised release.
The US Attorney's Office for Maryland says Cline committed a series of bank robberies in Gaithersburg between January 28th and February 8th, 2021 after being released from prison for a federal bank robbery conviction.
He had been sentenced to 70-months in prison in February, 2000 for a bank robbery in 1999.
Federal prosecutors say while serving the final months of his sentence at a residential re-entry facility, Cline absconded on October 24th, 2004, and began committing bank robberies the next day. Between October 15th through November 16th, 2004, Cline committed 12 bank robberies, and one attempted robbery.
He was sentenced to 188 months in federal prison followed by three years of supervised release. He was let out of prison on November 9th, 2020.
The US Attorney's; Office says by committing these bank robberies in 2021, Cline violated the terms of his supervised released. for his previous bank robbery convictions.
By Kevin McManus