Tenants in the apartments above got out safely.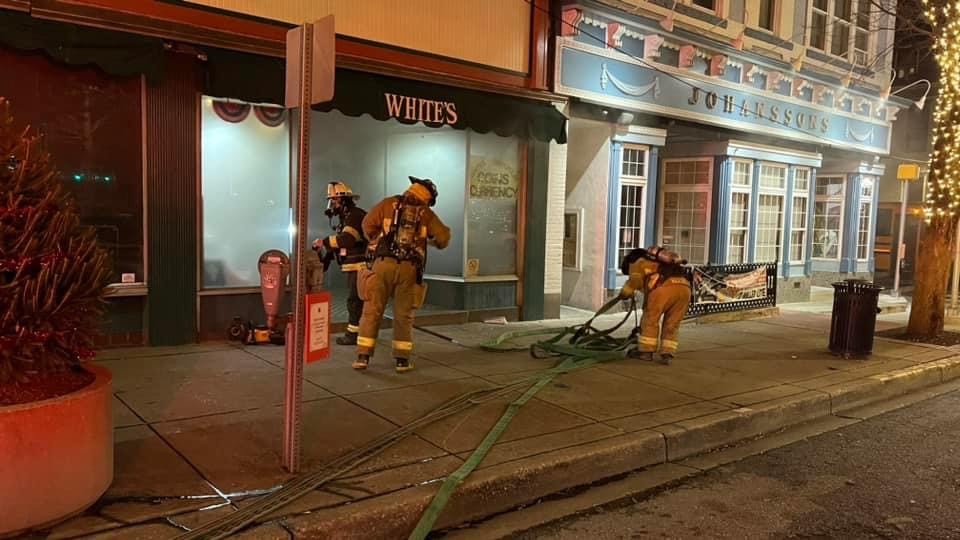 Fatal Fire At White's Bicycles In Westminster, Md (Photo from Carroll Fire Wire News)
Westminster, Md (KM) The investigation continues into a fatal fire in Westminster early Monday morning.
The Maryland State Fire Marshal's Office says at around 5:18 AM, fire fighters were dispatched to White's Bicycles at 12 West Main Street for a building fire. They found heavy smoke in the building and began rescuing tenants from the ten apartments above the shop.
Fire fighters also got the owner out of the bundling. Bradley White, 55, was transported Carroll Hospital Center where he died.
Deputy Fire Marshals determined the fire originated in the office of the bike shop, and that White was living inside the business. The building had an automated sprinkler system which extinguished the fire, allowing the 30 tenants who lived in the apartments above White's Bicycles and Johansson's Dining House to get out safely. There was no sprinkler system in the bicycle shop's office.
No injuries were reported. The Red Cross is assisting the displaced residents.
The cause of the fire remains under investigation.
By Kevin McManus