The abuse lasted for eight years.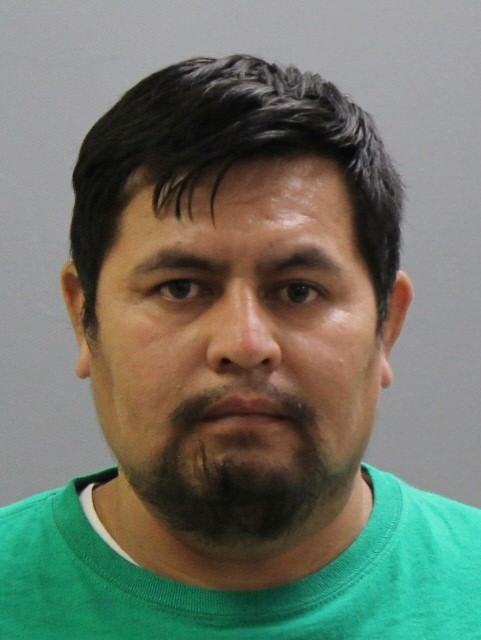 Celestino Lopez-Aguilar   (Photo from the  Frederick County State's Attorney's Office)
Frederick, Md (KM) A Frederick man has been found guilty of nine counts of sex abuse of a minor. A Circuit Court jury reached that verdict against Celestine Lopez-Aguilar, 37, late Wednesday evening following a two-day trial.
'The victim stated that the abuse began when she was as young as seven-years old, basically shortly after the defendant moved into the family home that year," says State's Attorney Charlie Smith. "And lasted, unfortunately, all the way up to 2016. So it lasted for over eight years."
Lopez-Aguilar was the live-in fiancé of the victim's mother.
The victim told her mother about the abuse in late 2020 when she was 18.
During the two-day trial which concluded late Wednesday, Smith says the victim testified for the prosecution. "She was very, very well responsive to cross examination, and I think that factored into the jury's verdict here," he says. "They knew that she was truthful. That she was sincere and that the abuse did in fact happen to her over that eight year period."
Sentencing has been scheduled for February 14th, 2023. Smith says a pre-sentence investigation will take place prior to that. "It will take a look at the defendant's background, his criminal history, his work history, his family history. We will have the state calculate the Maryland State Sentencing Guidelines and we certainly will be asking for sentence at the maximum end of the guidelines if not above given the fact that the abuse occurred over a long period of time. He stands to spend decades of jail time,"; he says.
Circuit Court Judge Scott Rolle, the presiding judge, ordered Lopez-Aguilar to remain in jail without bond until his sentencing.
By Kevin McManus