He was taken into custody Wed. afternoon.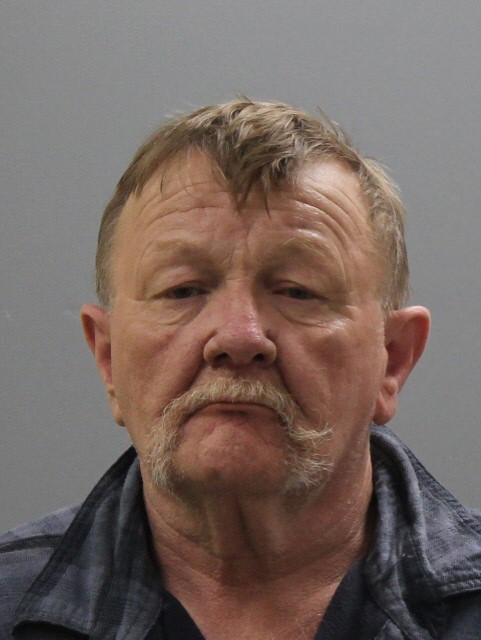 David Blank  (Photo from the Frederick County Sheriff's Office)
Walkersville, Md (KM) A Walkersville man is charged with two counts of 1st-degree assault,  and one count each of 2nd-degree assault, reckless endangerment, a firearms offense and theft between $100 to $1500 following an incident on Wednesday afternoon. David Blank, 60, was taken into custody without incident.
The Frederick County Sheriff's Office responded to the 10,500 block of Daysville Road in Walkersville for a report of shots fired. Authorities say a delivery driver was pulling out of the driveway when a woman entered his vehicle, and said someone was assaulting her and trying to kill her. She asked the driver to leave, and as they left, three gunshots were heard. .
Deputies detained Blank. A second man who was inside the home was transported to the Frederick County Law Enforcement Center. He was released after giving a statement to police.
After interviewing the victim, detectives confirmed the assault. They obtained a search warrant for Blank's home, and found several weapons and other evidence.
The woman was treated at the scene, and then taken to Frederick Health Hospital for further evaluation.
Court records say Blank is being held without bond.
Anyone who has further information on this incident is asked to contact the Sheriff's Office at 301-600-1046. They can reference case number 22-135118.
By Kevin McManus