She's scheduled to be sentenced next year.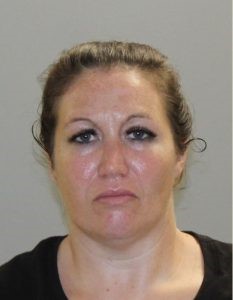 Chelsea Anne Kendall (Photo from Frederick County Sheriff's Office)
Frederick, Md (KM) A plea was entered on Tuesday in Frederick County Circuit Court by a Union Bridge woman for running over another person with a motor vehicle. . Chelsea Anne Kendall, 39, entered an alford plea to 1st-degree assault. That means she doesn't admit guilt, but acknowledges  the State has enough evidence  for a conviction.
State's Attorney Charlie Smith says on July 13th, 2022, Frederick County Sheriff's Deputies were dispatched to the area of Black Ankle Road and Unionville Road where a woman had been run over by a motor vehicle. "So deputies responded there. They found a woman lying in the middle of the roadway with visible inquires. She actually had a tire mark across her abdomen to her shoulder as a result of obviously being run over," he says.
The victim was flown to University of Maryland Shock  Trauma in Baltimore with life threatening injuries. She survived. "The defendant,. Ms. Kendall, fled the scene that day. She did not report this incident to police," says Smith.
Kendall was apprehended the next day by the Frederick County Sheriff's Office and US Marshals.
Sentencing is scheduled for March 24th, 2023. "The defendant is going to undergo a pre-sentence investigation where they do a complete background check of her criminal history, family history, work history. That will have sentencing guidelines. We will obviously be asking for a sentence at the top of those sentencing guidelines," Smith says.
He also says the incident followed a domestic situation where Kendall's ex-boyfriend was dating the victim.
By Kevin McManus