It's the first day of the 2023 Maryland General Assembly Session.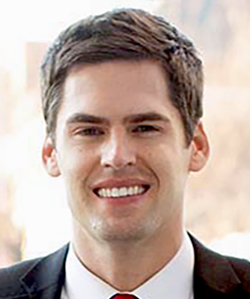 Frederick County Delegate Jesse Pippy (R)
Frederick, Md (KM) When legislators return to Annapolis on January 11th for the start of the 2023 Maryland General Assembly, there will be a number of things that are new. "We have a new administration. We have several new lawmakers in the House of Delegates and the State Senate. Everyone is trying to figure what are going to be the main priorities for the new administration and some of these new lawmakers," says Frederick County Delegate Jesse Pippy. (R).
Pippy says this new administration will also mean some changes outside of the legislature. "Two of the three people of the Board of Public Works are going to change, and that impacts all funding throughout the state," he says. "When it comes to funding projects in Frederick County and other places, we're going to have to work hard to advocate for our county."
The two new members of the Board of Public Works are Wes Moore as Governor, and Brooke Lierman as Maryland's Comptroller. State Treasurer Dereck Davis will continue to be a member of the Board.
Several bills to protect children are expected to come before the 2023 General Assembly. Pippy says he will be sponsoring two of them. "One of the bills deals with visual surveillance, and this goes to protecting minors. And the other one deals with indecent exposure, essentially, increasing penalties for those that expose themselves to minors," he says.
The bill covering visual surveillance includes someone setting up a hidden camera in a dressing room, Pippy says.
"We have been very effective in protecting the most vulnerable in our state," says Pippy. "Each year, we put in legislation to do that, whether it's domestic violence, children, human trafficking, etc."
Pippy, who was recently elected chairman of the Frederick County Legislative Delegation, says the weekly meetings held during the first five weeks of the General Assembly may be virtual this year. "These delegation meetings are so we can hear the concerns of Frederick County and that we can implement legislation and legislative ideas and funding requests on their behalf. And the five weeks gives us enough time to do so. So we look forward to advocating moving Frederick County forward as well," he says.
Last year, the local Delegation consisted of eight members. But with redistricting, that number increased to 17, including   some legislators from Washington and Carroll Counties.
During the legislative session, Pippy says constituents can call his office, or send an e-mail expressing their opinions. He also says citizen can drop by his office in Annapolis. There were restrictions on visitors to Annapolis during the early days of the COVID=19 pandemic. "I believe those restrictions have been lifted, and people can physically come in an say 'hi,' and we encourage them to do so," he says.
By Kevin McManus