It was one of three indictments returned on Friday by the Grand Jury.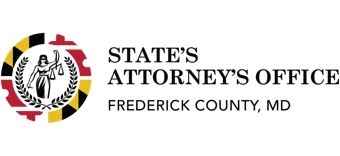 Frederick, Md (KM) Three indictments were returned by the Frederick County Grand Jury on Friday. The panel charged Kyeron Zaimere Cottingham, 26, of Frederick with three counts of 1st-degree assault;  one count each of use of a firearm in a crime of violence; possession of a firearm with a felony conviction;  illegal possession of a regulated firearm;  possession of a magazine with  ten rounds or more; having a loaded handgun on his person, illegal possession of ammunition;  two counts of malicious destruction of property of $1,000 or greater; one count of malicious destruction of property less than $1,000; discharging a firearm in the city, and reckless endangerment.
Frederick Police  identified Cottingham as a suspect in a shots-fired incident on October 15th, 2022 in the 100 block of Pennsylvania Avenue. Officers at the scene located shell casings, and discovered a vehicle and a building had been struck by gunfire.
Cottingham was apprehended on December 9th, 2022 in Wilmington, Delaware with the assistance of the US Marshals Service and Wilmington Police. He was returned to Frederick and is currently being held without bond.
The other two indictments returned on Friday were:
*Jesse Cook, 44, of Frederick, Md., who is charged is a supplemental  indictment with 2nd-degree child abuse for incidents which occurred between May 20th, 2020 to June 3rd, 2020.
*Brendan Norteus, 33, of Frederick, Md.,  who is charged with possession intent to distribute cocaine; possession of cocaine; theft of between $1500 to $25,000; unlawful taking of a motor vehicle; and unauthorized removal of a motor vehicle for an incident which occurred on December 28th, 2022.
These indictments move these cases to the Circuit Court where trial dates will be scheduled.
The Frederick County State's Attorney's Office says an indictment is a charging document and all defendants are innocent until proven guilty.
By Kevin McManus