New stop signs will be installed.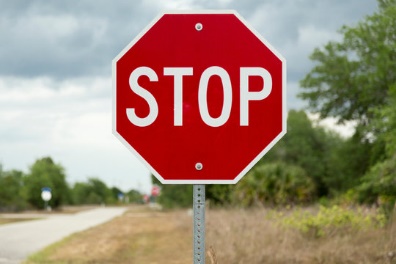 Frederick, Md (KM) Some changes are coming to the intersection of Christophers Crossing, Walter Martz Road and Jordan Valley Way. The Frederick County Division of Public Works, Traffic and Permit Section, says starting on February 15th, all vehicles approaching that intersection must stop. Currently, motorists coming from Water Martz Road and Jordan Valley Way are required to stop, but not those from Christophers Crossing.
Stop signs will be installed at each leg of the intersection. These stop signs at Christophers Crossing are necessary to address sight  distance which is not sufficient for observed vehicle speeds, according to the Division of Public Works. Officials say improving sight distance is not possible due to the visual obstructions  located outside of the road's right of way area.
Under Maryland law, motorists approaching a four-way intersection with stop signs are required to allow the vehicle to the right to proceed first after stopping. . If there is only one vehicle at that intersection, that motorist may go through after stopping.
By Kevin McManus