Anyone who purchases a household appliance with an Energy Star label doesn't pay the Md. sales tax.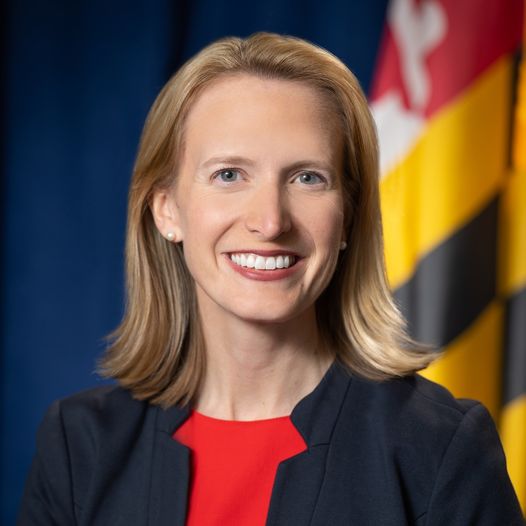 Maryland Comptroller Brooke Lierman
Annapolis, Md (KM) Marylanders in the market for new household appliances can save money if they purchase them this weekend.  It's   Shop Maryland Energy Weekend from Saturday, February 18th through Monday, February 20th.  State Comptroller Brooke Lierman says anyone who purchases these appliances during that period of time do have to pay Maryland's sales tax. "Air conditioners, refrigerators, furnaces and heat pumps bought between February 18th and the 20th, you get a break from the six-percent sales tax," she says.
Lierman says citizens who take advantage of this promotion can save money on their purchase. And, in the long run, with a more energy efficient the appliance, you'll save on heating and electric bills.
She also says this promotion is good for retailers. "With the mid-winter slump, it's a tough time It's great for our retailers,"; she says. "And then it's great for the state,.. In the long term, we want people to move to more energy efficient appliances," says Lierman.
As the State Comptroller, Lierman does admit that the state will lose tax revenue during this promotion. "We lose thousands of dollars in direct tax revenue," she says. "But it's such an important trade because it gives people a chance to save money, and build a more clean, resilient and more climate-friendly state. And that in the long time is a great ROI, a great return on investment, for us."
Shop Maryland Energy Weekend has been around since 2011. "Retailers love it. And from our discussions with Marylanders, it's been a great success," says Lierman.
She also points out that in addition to not having to pay the state sales tax, she says some retailers and manufacturers could have their own discounts on their products.
By Kevin McManus