It shows increases in feelings of sadness & hopelessness among some students.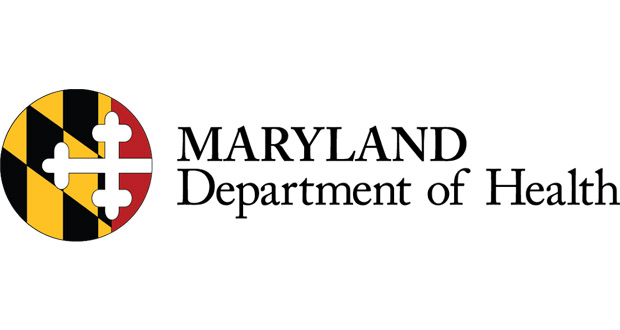 Baltimore, Md (KM) There bad news and good news to report  in the results of the recent Youth Risk Behavioral and Youth Tobacco Surveys  released by the Maryland Department of Health. The surveys conducted between September, 2021 and January, 2022, show  that more than one-third of middle school (37%) and high school (39%) students felt sad or hopeless for at least two weeks during the year. It  also found that 23 percent of middle schoolers and 29 percent of high schoolers reported their mental health was not good. The results from  these surveys  showed that female students were more likely  to feel sad or hopeless or that their mental health was not good compared to male students.
"It's actually even aligned with some of the national data that we saw a couple of weeks ago, particularly looking at female students who are significantly more likely to report feeling sad and hopeless and that their mental health was not good compared to their mail peers," says Dana Moncriet, Director of the Center for Tobacco Prevention and Control which is part of the Department of Health.
Moncrief noted the COVID-19 pandemic probably had an impact on students, since their schools were closed to reduce the spread of the virus. "We did see those significant increases in mental health concerns, and that's likely due to the pandemic and all of the new stressors  our youth had to experience," she said.
"And also students who identified as LGBTQ are more likely to report more of the risk behaviors  that were measured on the survey compared to their heterosexual or cisgender counterparts," says Moncrief.
But there is some good news from the survey. "Substance use such as alcohol, tobacco and marijuana have decreased dramatically among high school and middle school students since the 2018-19 survey was conducted," Moncrief says.
She says the survey usually takes place during ever even-numbered years, but it had to be postponed in 2020 due to the COVID-19 pandemic.
That part of the survey found among high school students that the use of cigarettes was at four percent, cigars at three percent, smokeless tobacco was at three percent, e-cigarettes was at 15 percent, alcohol was at 19 percent and marijuana was at 15 percent. But the use of all of these products was down significantly, the results show.
But middle school students reported a seven percent increase in prescription drug misuse to 12 percent, and a jump in alcohol initiation before age 11 up from nine percent in 2018 to 10 percent in 2021.
The survey polled almost 58,000 students from 366 schools across Maryland.
Moncrief says the school systems and health will continue  to develop more youth-centered programs to help these troubled young people. "Especially now that students have returned to school, we want to look at the youth-centered health education programming,  education and outreach," she say.
There also needs to be an emphasis on positive childhood experiences. "One thing that we did measure on the survey was positive childhood experiences. For example, do youth have an adult that they can talk to?  And we really want to focus on those positive experiences to really help youth overcome these negative risk behaviors," says Moncrief.
She says one place to look for help is the Behavioral Health Administration of the Maryland Department of Health. The website is health.maryland.gov/BHI. "They have many resources available for students and young adults for coping during COVID-19; or even resources for parents and providers to explore mental health and crisis resources for coping with violence," Moncrief.
Young or anyone  contemplating suicide are strongly to call 988 and seek help. Those looking to quit smoking or vaping can call 1-800-QUIT-NOW (1-800-784-8669).
By Kevin McManus