They held a news conference in Annapolis on Tuesday.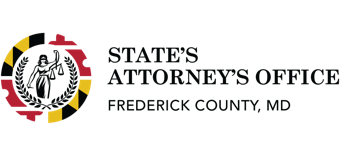 Annapolis, Md (KM) Area prosecutors are calling on the Maryland Senate to support two bills to aid in the fight against child sexual abuse and human trafficking. During a news conference on Tuesday in Annapolis, state's attorneys  in the region called Senators to pass the legislation.
One bill would expand the categories of individuals who are in "positions of authority" who take advantage of children in order to engage in sex. "Among those would be individuals involved in child care facilities work, after school programs, sports and coaches, camps, religious organizations, SAT coaches who might be working with someone to improve their board scores so they can get into college,"; said Montgomery County State's Attorney John McCarthy, who spoke at the news conference.
It goes beyond just teachers and other personnel within the school system. These are people who use their positions to victimize children.
A second bill would make sure that child trafficking victims are not prosecuted for their own victimization and are instead referred to counseling and other services. "We should not be seeking to prosecute children who have been abused, but rather to assist them in living full and complete lives," says Aisha Braveboy, the State's Attorney for Prince George's County.
Braveboy also says victims are often the best witnesses against human traffickers.
The two bills have passed the House of Delegates this year, but have not been taken up by the Senate. No hearings have been scheduled by Senate Judicial Proceedings Committee. "They have stalled in years past. We're hoping that's not the case this year,": said Frederick County State's Attorney Charlie Smith.
Frederick County State Senator Bill Folden urged his colleagues to move these bills forward. "These are two of the most important victims' bills we have this session." he said. "I'm proud to be the primary sponsor of SB 21, and I encourage anyone to come forward and contact your legislators and have them move these bills. It's time,": he said.
SB 21 is the bill that would expand the definition of person in "positions of authority."
By Kevin McManus