The Frederick County Sheriff's Office says he was arrested on Thursday.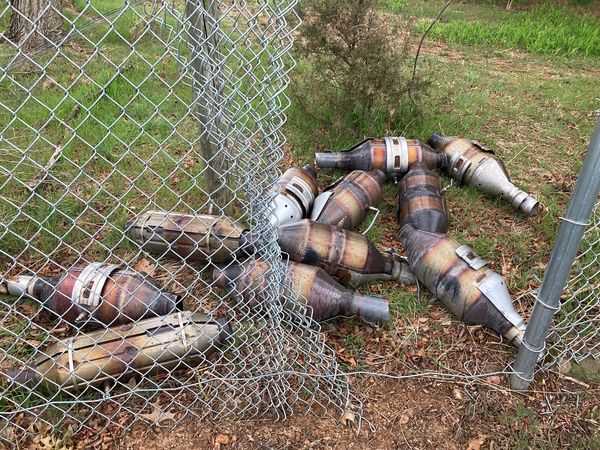 Catalytic Converters (Photo from Frederick County Sheriff's Office)
Thurmont, Md (KM) A Washington DC man faces charges in Frederick County following a theft. Eric Lindsay, 28, was taken into custody.
The Sheriff's Office says on Thursday morning, deputies responded to Beckley's Camping Center at 11110 Angleberger Road in Thurmont for an individual who had stolen catalytic converters, and then fled the scene.
Authorities say Lindsay was seen walking along Hessong Bridge road. He tried to flee as deputies were trying to put him into handcuffs. Lindsay was apprehended quickly, and taken to the Adult Detention Center for booking. He is charged with theft between $25,000 to $100,000; malicious destruction of property valued at more than $1,000; resisting and interfering with an arrest; burglary/4th degree theft; and theft less than $100..
Deputies say 17 catalytic converters were recovered. They have a total value of $59,000..
By Kevin McManus