He targeted ten other students at the school.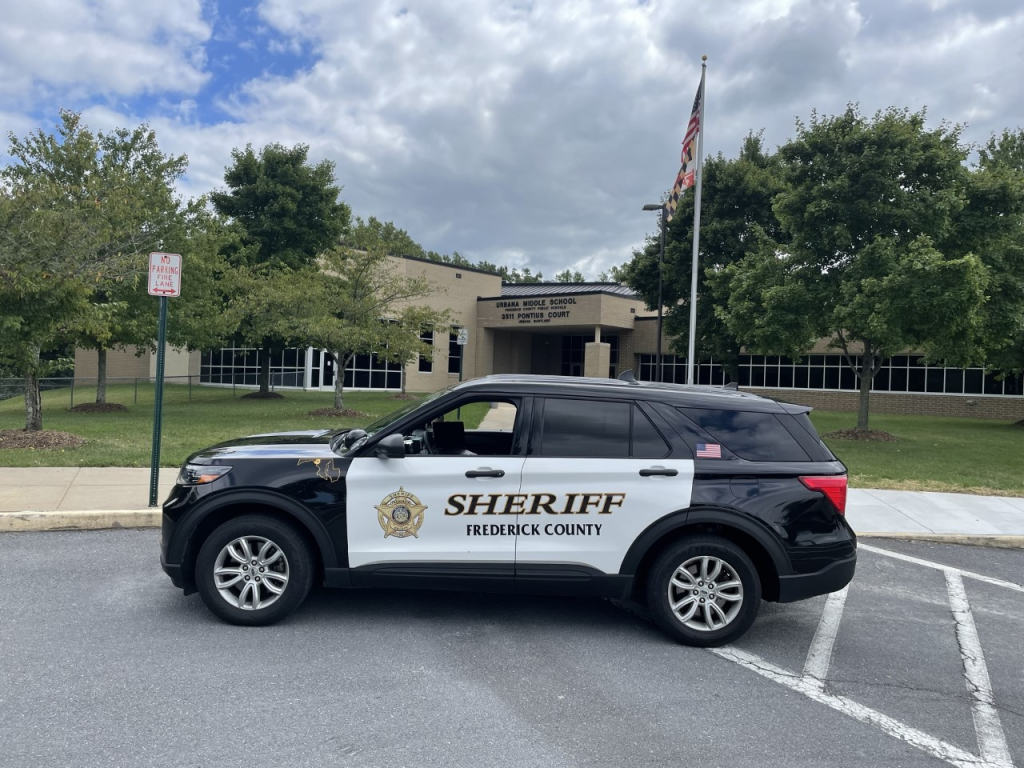 Sheriff's Office car in front of Urbana Middle School (Photo from Frederick County Sheriff's Office)
Urbana, Md (KM) An Urbana Middle School student is facing charges of threatening other students with mass violence.
The Frederick County Sheriff's Office says at around 3:30 PM, the school resource officer assigned to Urbana Middle was informed by school officials about threats of violence against other students at the school. Authorities say the juvenile created a power point presentation about threatening violence against ten other students.
Deputies responded to the school and conducted an investigation. They determined a male student made the threats. He is expected to face charges, including a threat of mass violence. .
The Sheriff's Office says it has notified the families of the ten students who were threatened to assure them there was no threat. The student's name is not being released because he's a juvenile.
The investigation continues, and anyone with information about this incident is asked to contact the Frederick County Sheriff's Office at 301-600-1046.
Frederick County Public  School is expected to take  its own disciplinary action, and   send out a notification to the Urbana Middle School community.
By Kevin McManus