He was arrested for brutally beating an elderly man.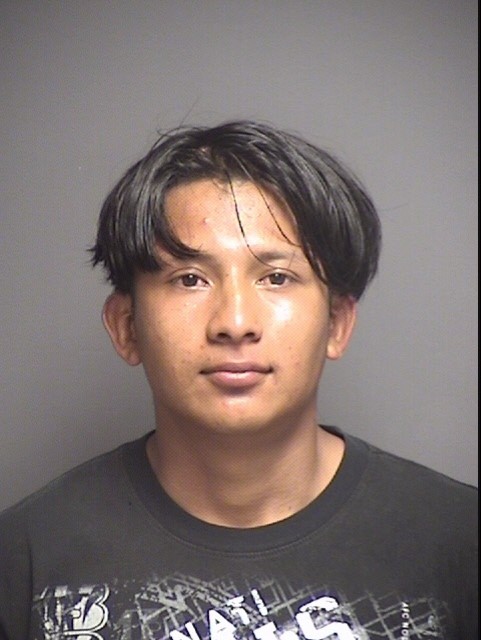 Edy Daniel Marroquin-Soma (Photo from Frederick County State's Attorney's Office)
Frederick, Md (KM) Some prison time awaits a Frederick man who brutally beat another man more than two years ago. On Monday, in Circuit Court, Edy Daniel Marroquin-Soma, 23, pleaded guilty to attempted 1st-degree murder. Judge Theresa Adams sentenced Marroquin-Soma to life in prison, with all but 25 years suspended.
State's Attorney Charlie Smith says the sentence was above the guidelines, but not want the State wanted. The prosecution was asking for life suspending all but 40 years in prison. The defense had asked for an active time of 12 years.
Marroquin-Soma was arrested following the beating of an elderly man. On August 26th, 2020, Frederick Police responded to the 500 block of Logan Street for a fight. Officers found a body in the grass near the road. Medics arriving at the scene, says the man was suffering from head trauma. The victim was taken to University of Maryland Shock Trauma in Baltimore.
"He had life-altering injuries as a result of this., traumatic brain injury, and other injuries that he just will never fully recover from," Smith says.
Detectives began their investigation of this incident by canvassing the neighborhood. They found one resident  who had a home surveillance camera with a video of the assault. "You  saw the defendant on top of the victim rapidly punching him . Then he started stomping him," Smith says. "It was terrible. They were able to seize a shirt from the defendant that had the victim's blood all over it, and his hands had cuts and other trauma to the fingers. And ultimately DNA of the victim was found on the defendant."
Smith says Marroquin-Soma had been sitting in his vehicle that night, drinking alcohol and listening to music prior to the assault.
As part of his sentence, Marroquin-Soma will be placed on five years of supervised probation after he's released from prison.
Smith says investigators  found no  reason for the assault. "It was definitely unprovoked. We did not have a motive other than the fact that he was drinking,": he says. "The weird part was he had no criminal history whatsoever. That was brought out at sentencing."
By Kevin McManus