They're providing assistance to the residents hit hard by a recent tornado.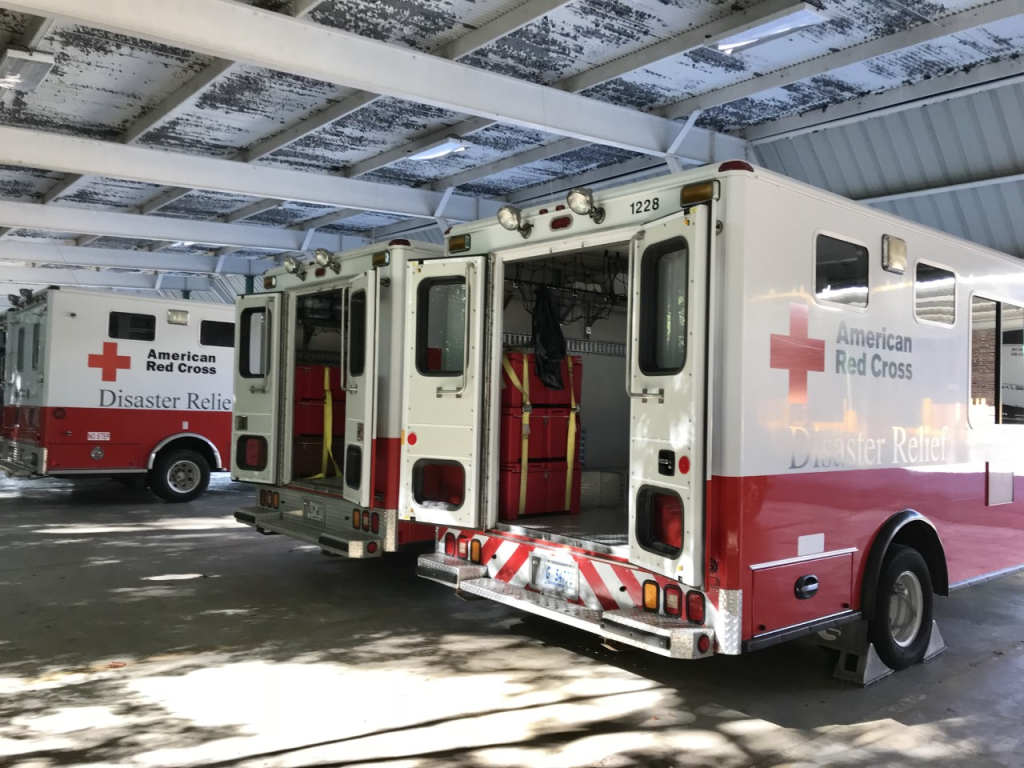 (Photo from the Red Cross National Capital and Greater Chesapeake Region)
Silver Spring, Md (KM) Volunteers with the American Red Cross are heading to Mississippi to assist residents following last weekend's powerful tornado. The twister classified as an EF-4 with top winds of 166 to 200 miles per hour went through the Magnolia State, leaving more than 20 people dead.
"We have a 140 people that are on the ground as of a couple of days ago and another 150 plus that were carrying trailers, and relief supplies including tarps, clean  up kits and first aid that are all en route to that area,": says Kurt Luthye, the Executive Director of the Red Cross Chapter for Frederick, Montgomery and Howard Counties.
"And that includes four people from Maryland who have gone out from our region," he continues. "And they are primarily working and focusing on sheltering, feeding–making sure that people have a warm meal–and replacing any kind of medical equipment they may have lost in the disaster."
The tornado flattened the small town of Rolling Fork, reducing homes to piles of rubble. It also flipped cars over on their sides, and brought down the town's water towner, according to a report from The Associated Press.
Luthye says many of these volunteers are trained to provide many types of assistance to those who have lost everything due to this powerful twister. "They do rigorous training around how to manage an emergency shelter. That goes from the logistics of setting up cots, ordering food, the right number of meals to some of the psychological first aid and interacting with people who have had a traumatic event happen," he says.
And that includes emotional support for victims who have lost their homes. "We also provide disaster spiritual care," he says. "So this would be faith leaders from a number of different traditions who are available for people who might request that service as well,:" he says Luthye.
Even though they see a lot of the aftermath of tornadoes, hurricanes and other calamities, Luthye, who has been sent to the scene of several disasters as a Red Cross volunteer,. says there's a certain satisfaction in providing assistance to those who have gone through mass destruction. "Part of the motivating factor is if you can be there to give care and comfort to somebody who's having a terrible day, there is some mysterious thing that happens where you're doing good for them, and it makes you feel like you've accomplished something," he says.
The Red Cross National Capital and Greater Chesapeake Region says the best way for citizens to help is to make financial donations. That money helps the Red Cross purchase food and other supplies to assist those who have been hit hard by last weekend's tornado in Mississippi. Call `1-800-RED-CROSS (1-800-733-2767) for more information, or go on line to redcross.org. Residents can also text  the word TORNADO to 90999 and make a $10.00 donation.
By Kevin McManus