It keeps the property tax rate the same.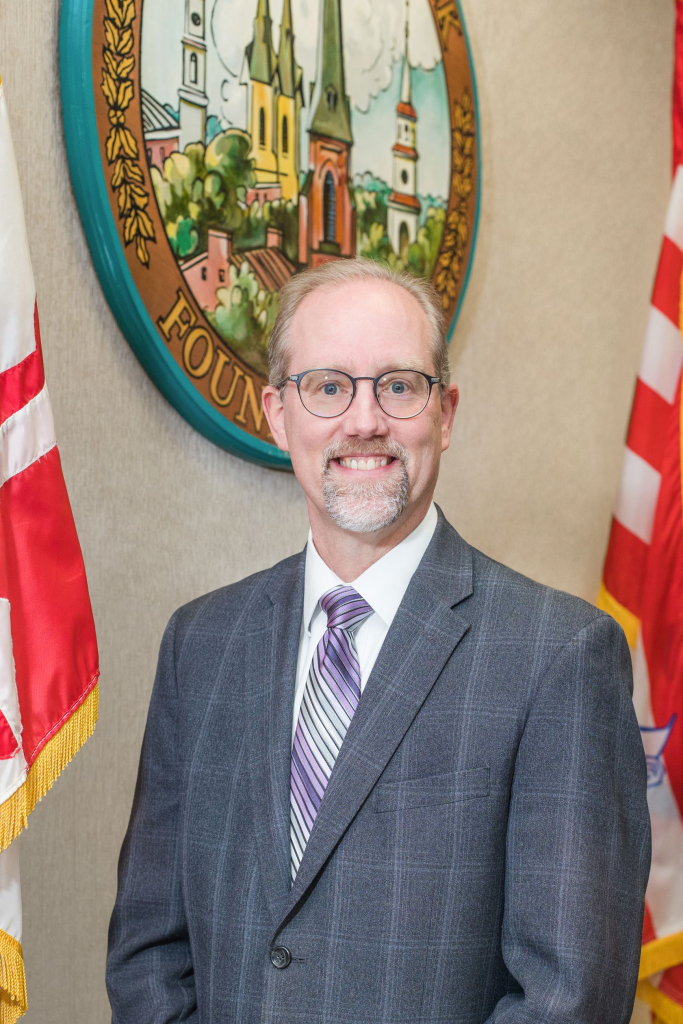 Mayor Michael O'Connor
Frederick, Md (KM) A fiscal year 2024 budget has been released for the City of Frederick. The general fund spending plan totals $137-million. It keeps the property tax rate at  $0.7305 per $100 of assessed value for the 11th year in a row, and it contains  a 10-year phase out of the city's business personal property tax.
"As many of our residents know, a growing city has growing needs, and to meet those needs requires visionary leadership," says Mayor Michael O'Connor, who released his  budget on Friday. "My fiscal year 2024 budget isn't just a budget that meets those needs. But it's one that invests in Frederick's future."
Mayor O'Connor says his budget will add  more personnel to the Frederick Police Department. "While police agencies across the country struggle with recruitment and retention, the Frederick Police Department has reached its fully authorized strength,": he says. "My budget addresses the expectations of our community and the ability to continue recruiting the best and brightest to join our ranks by adding four officers and a crime scene technician.:"
There's also $1.5 million dollars to replace the Police Department's aging vehicles.
"Public safety isn't limited to policing. In my fiscal year 2024 budget, I'm proposing the addition of two code enforcement officers as we move to implement the rental licensing ordinance adopted by the Board of Aldermen,": says Mayor O'Connor.
He says there's also $85,000 for security cameras in the city which the Mayor calls "an effective tool" for crime fighting and crime prevention. The Board of Aldermen earlier this year adopted a policy on these types of cameras.
The budget will also take a look at sidewalks. The Mayor says the city has a cost-share program for sidewalk repairs. But his budget sets aside money for a sidewalk maintenance study to identify the funds required to make sure all city sidewalks are safe and in  compliance with the Americans with Disabilities Act. He says any recommendations will take several years to carry out.  .
Transportation initiatives are in the budget, including a local road project. "My proposed budget includes funding to create an east-west connection from East Street to Church Street to allow for easy vehicular traffic in the city," says Mayor O'Connor.
Funding has also been set side for city parks, including three new parks maintenance employees. "We're moving forward with the construction of  several sports fields at Westside Regional Park as my commitment continues to develop a premier facility along one of the most diverse and evolving corridors in the city," the Mayor says.
And funding is contained in the budget for stream restoration. "As we invest in and look forward to our future, it's critical we are creating a community that is both sustainable and resilient in the decades ahead," says O'Connor. "Clean waterways are essential for an environmentally friendly future. My proposed budget provides approximately $8.7-million in the CIP for stream restoration projects."
There's not only a general fund budget proposal for fiscal year 2024, but spending plans for water and sewer, stormwater, parking, the Weinberg Center for the Arts, the airport, golf  course and reserves. It  all totals out to $202;.5 million.
Budget discussions will be held on April 5th, April 13th, April 18th, April 19th, April 27th, May 1st and May 9th.
Fiscal year 2024 begins on July 1st in calendar year 2023.
By Kevin McManus