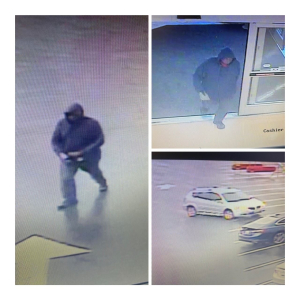 Frederick, MD (DG) – Frederick Police looking for the suspect who committed a strong-armed robbery on Saturday morning at the Giant Eagle.
At around 9:45 AM Officers responded to the store on W. 7th St. for the robbery. The suspect is described as an African-American male, 45-50 years old, medium height, heavyset build, wearing a navy blue hoodie, dark pants, and a brown mask.
Anyone with information on the suspect or the robbery asked to contact police at 301-600-8477.