There were no injuries reported.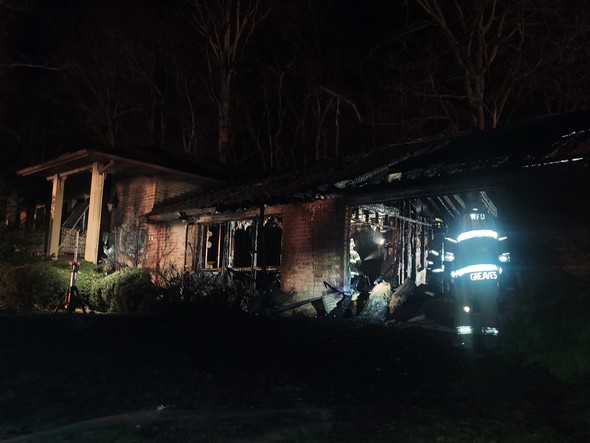 House at 14229 Edgemont Rd, Smithsburg, Md Apr. 3rd, 2023  (Photo from Md. State Fire Marshal's Office)
Smithsburg, Md (KM) There were no injuries for a house fire in Smithsburg Monday night.
Fire fighters were dispatched to 14229 Edgemont Road at around 7:59 PM for a split-level, single family home on fire. It took them 90-minutes to bring the flames under control.
The Maryland State Fire Marshal's Office estimates the damage at $260,000 to the structure, and $40,000  to the contents. .
The fire originated in the living room, and was discovered the homeowner.
The cause remains under investigation.
By Kevin McManus