It's called the 'Peace & Plenty' Rural Historic District.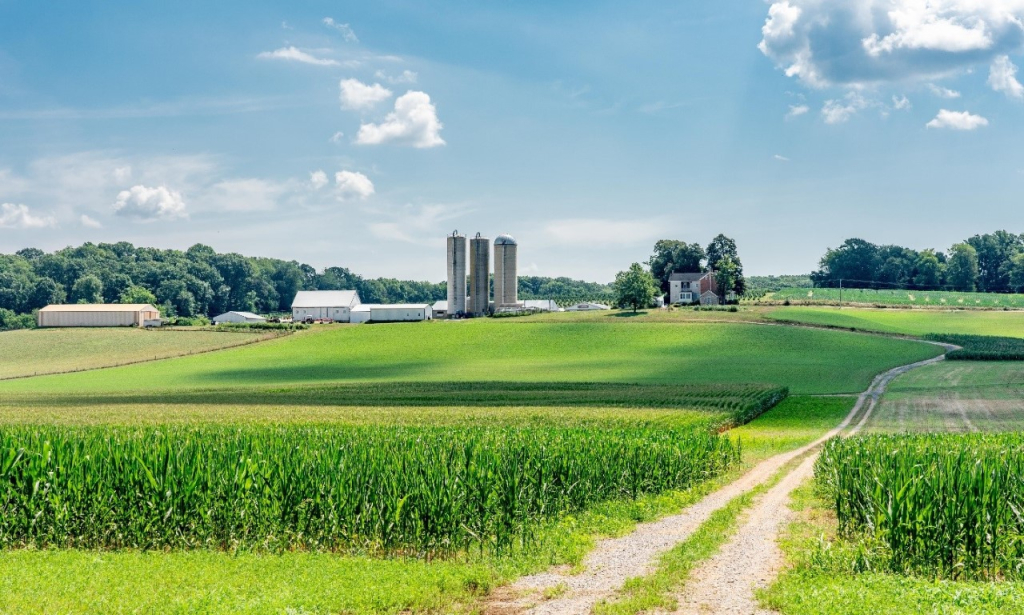 Peace & Plenty Rural Historic District (Photo from Frederick County Government)
Frederick, Md (KM) Frederick County is home to Maryland's first rural historic district. The County Council authorized the Peace and Plenty Rural Historic District during their meeting on April 4th, 2023.
"The Peace and Plenty Rural Historic District is a wonderfully intact rural landscape that illustrates our agricultural heritage in the eastern part of Frederick County," said County Executive Jessica Fitzwater, in a statement. "The land was protected under existing agricultural easements and now the historic buildings are protected with the County Register historic designation."
The district is bounded by Detrick Road, Old Annapolis Road, Green Valley Road and Old National Pike, and has been designated to Frederick County's Register of Historic Places. It consists of ten historic parcels and structures which were built between 1760 to 1940. Those structures are considered excellent examples of the changing pattern of farm life and architectural preferences over the years, according to a news release from the County.
"The addition of the Peace and Plenty Rural Historic District is an important step forward for Frederick County and the State of Maryland, as this will be the one of the  first rural historic districts locally designated with design oversight in the state. The addition will preserve and protect the historically important rural resources and stunning landscapes that have a deep historical significance to Frederick County and Maryland,": says Preservation Maryland President and CEO Nicholas Redding in a letter sent to the County Council.
The County says the Maryland Historical Trust identified historic property in  the state, but that identification has no regulation authority. Properties designated at the County of City level are reviewed by the Historic Preservation Commission for proposed exterior changes.
"Peace and Plenty Rural Historic District is a rich visual history of agriculture in Frederick County," says Amanda Whtimore, Historic Preservation Planner, in a statement. "The property owners within the district desired to protect their historic structures end came  together to unanimously nominate their farms."
"We are excited to have Frederick County be the model for other jurisdictions in the State of Maryland for local designation of rural historic districts,"; said Steve Horn, Director of the Division of Planning and Permitting, in a statement.
By Kevin McManus