The occupants were displaced.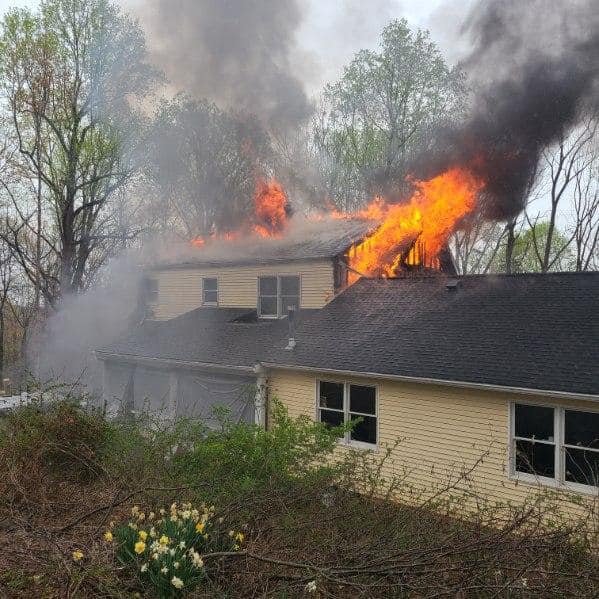 House Fire on Basford Rd, Sat, Apr. 8th, 2023 (Photo from Frederick County Division of Fire & Rescue Services)
Jefferson, Md (KM) Two adults and three children were displaced following a house fire near Jefferson Saturday afternoon.
Frederick County Fire and Rescue officials say personnel were dispatched at around 1:18 PM to the 3500 block of Basford Road and saw fire coming from the roof and the second floor. A tanker task force and a fire task force were dispatched to the scene.
The fire was put out at around 2:05 PM, and crews then worked on dousing hot spots.
Units were cleared from the interior of the house at 2:19 PM due to safety concerns with the chimney.
Damage is estimated at $500,000 to both the house and its contents.
The Red Cross is assisting the displaced residents.
By Kevin McManus