He stole money from parked vehicles.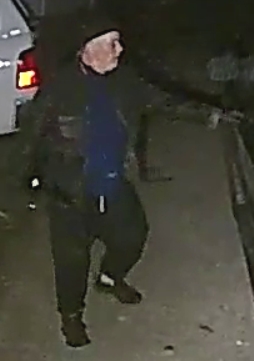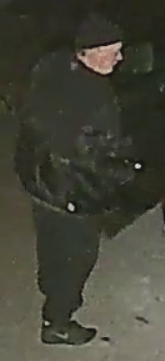 Suspect In Thefts From Vehicles  (Photos from Frederick County Sheriff's Office)
.
Sabilllasville, Md (KM) The Frederick County Sheriff's Office is looking for an individual who stole items from parked vehicles in the Sabilllasville area.
Authorities say at around April 4th, during the early morning hours, the man stole about $1700 from these vehicles parked along Browns Quarry Road and Eylers Valley Road.
He's a Caucasian male, between 55 and 65 years of age with white hair and a thin beard. He was wearing black sweatpants, black sweatshirt, black Nike sneakers, a black beanie and black gloves.
If you know this man, you're asked to call the Sheriff's Office. You can Call the non-emergency number at 301-600-2071, or the Tip Line at 301-600-4131, and reference case #23-038771.
By Kevin McManus