He called it 'disappointing.'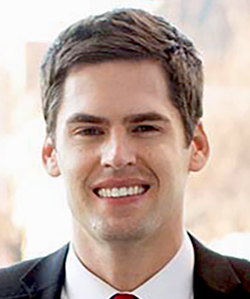 Delegate Jesse Pippy
Frederick, Md (KM) Frederick County Delegation Chair Jesse Pippy says he would describe the recently concluded 2023 Maryland General Assembly as "disappointing." He said the majority Democrats supported legislation that he says is out of the mainstream. "They essentially suppressed several bills that more moderate in nature, and that part was disappointing," he said.
Pippy, who is a Republican and the House Minority Whip, pointed to one bill passed late Monday night which would prohibit a police officer from pulling over a driver  who was smoking marijuana behind the wheel. "We offered amendments that would prohibit that if there were children in the car. And the majority party thought that it was okay for children who were  sitting in a vehicle while a passenger is smoking marijuana," he said.
The 2023 Maryland General Assembly, which adjourned for the year at  midnight on Monday, also passed legislation setting tax rates and license fees for a recreational marijuana market that would begin on July 1st. Even though recreational marijuana was approved by voters in a recent referendum, Pippy said it's still an intoxicating substance.
Pippy also pointed to another bill. "The majority party now feels that it's okay for taxpayers to cover the bill for sex change operations in Children," he said.
Legislators passed a bill to expand gender-affirming procedures that are covered by the state's Medicaid program, including hair alteration, voice modification surgery and therapy, alterations to the abdomen, trunk, face, and neck and fertility preservation services. Revisions for prior treatments also would be covered.
Regarding the Wes Moore Administration, Pippy says the "jury is still out." But he says there were some policies the Governor proposed that he could support. "One of it being tax credits for military retirees; another would be a tax related to the expansion of broadband in rural areas," he said.
For the 2024 Maryland General Assembly, Pippy says he would like to see the voices of Republican legislators and the constituents they represent be heard in Annapolis. "We're willing to work across the aisle when there are policies that we can work together on. But the Administration is still new. At the end of the day, it's the legislators in the majority party which still run the show," he said.
By Kevin McManus