Delegation of Authority Assigned to Colonel David Benjamin.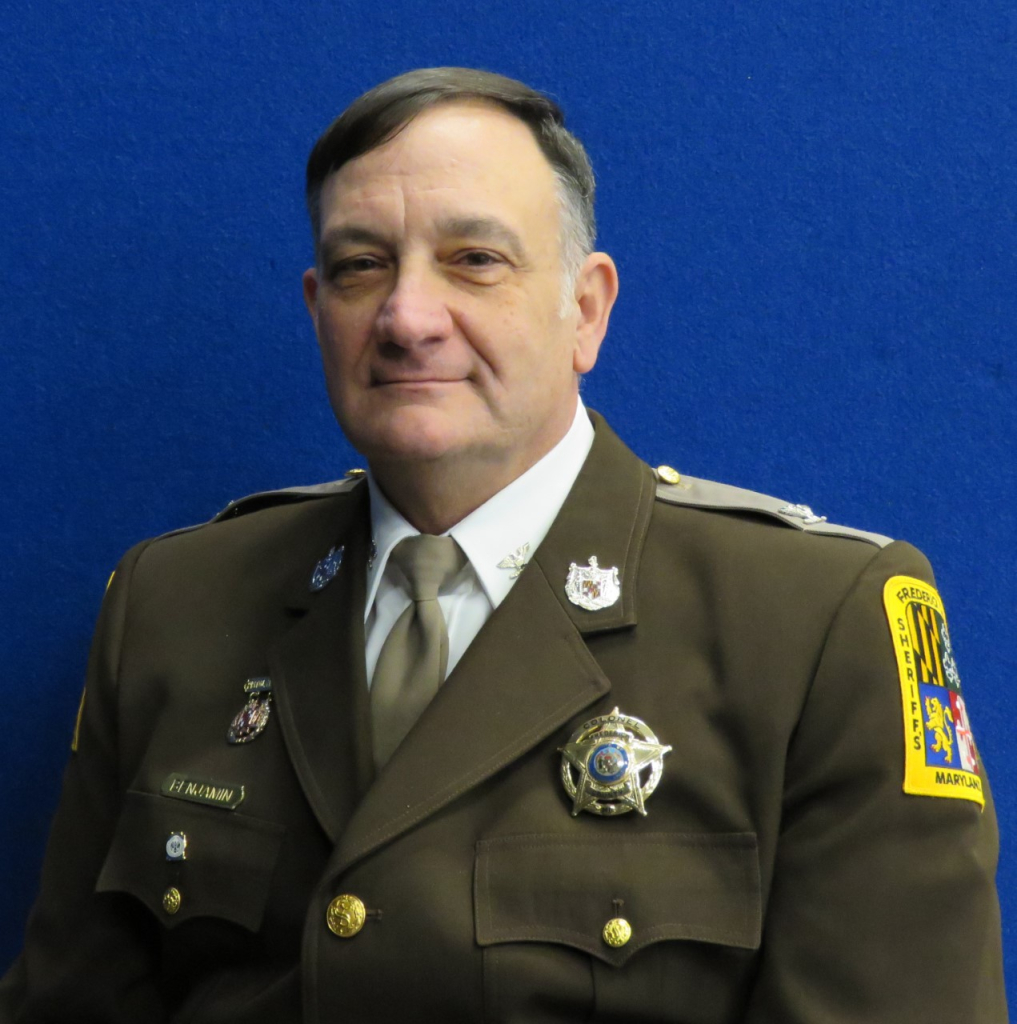 Col. David Benjamin (photo courtesy of FCSO)
FREDERICK, Md. (April 12, 2023) – At approximately 12:30 p.m., on April 5, the Frederick County Sheriff's Office (FCSO) received notification of a federal grand jury returning an indictment charging FCSO Sheriff Charles Austin Jenkins, age 66, of Thurmont, Maryland, and Robert Justin Krop, age 36, of Frederick, with conspiracy and false statements to acquire machine guns.
Earlier today, the Sheriff attended his arraignment at the Edward A. Garmatz United States District Courthouse in Baltimore and plead not guilty to all counts in the indictment.
"Out of respect for the men and women of this agency and not to interfere with the effective operations, I am going to take a leave of absence, effective end of business, Friday, April 14, through the end of this judicial process," said FCSO Sheriff Chuck Jenkins. "I have full confidence in the system, and I know that my innocence will prevail at the end of all of this and that I will be found not guilty."
FCSO Chief Deputy, Colonel David Benjamin, a 37-year veteran of the agency, assumes delegation of authority from Jenkins. Benjamin became the chief deputy in 2006 and oversees the day-to-day operations of the FCSO law enforcement and corrections bureaus.
By The Frederick County Sheriff's Office