The Frederick County Sheriff says it could be a possible suicide attempt.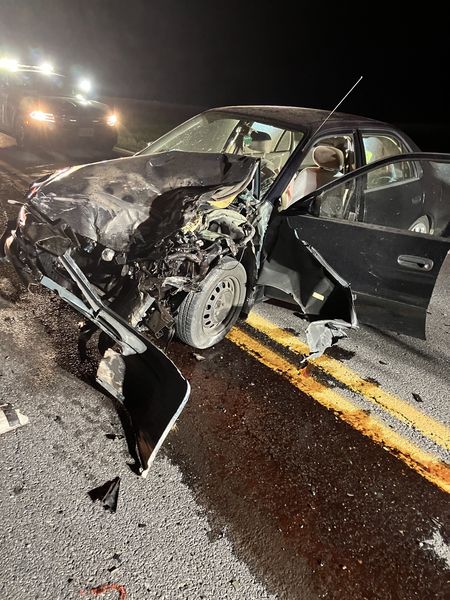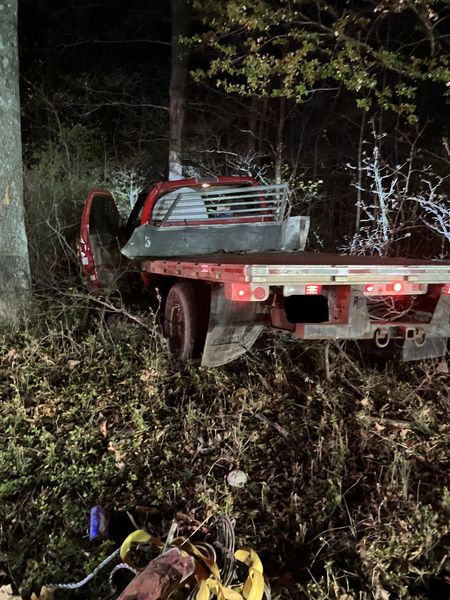 Two-vehicle crash between a car & a truck on Legore Bridge Rd.  (Photos from Frederick County Sheriff's Office)
New Midway, Md (KM) The Frederick County Sheriff's Office is investigating a crash in New Midway Thursday morning involving a truck and a car..
At around 5:10 AM , deputies were dispatched to Legore Bridge Road for the collision and one person being suicidal and homicidal. They found the truck driver fled the scene. The truck was searched and deputies found a loaded handgun inside.
They located the truck driver close to the scene, and that person was detained without incident. That person is charged with having a loaded handgun in a vehicle, driving under the influence of alcohol and leaving the scene of a crash.
Because this involved a possible suicide attempt, the Sheriff's Office says it's not releasing the name of the truck driver.
The operator of the car was taken to Frederick Health Hospital with minor injuries, authorities say.
By Kevin McManus