The park will include a shared use path and 5K running course.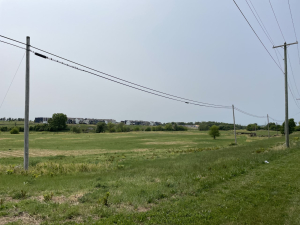 Frederick, Md. (BW)- Site plans for a new 78 acre park in Frederick were approved Monday night by the Frederick City Planning Commission.
The park will extend along East Church Street from Monocacy Boulevard to Highland Street next to the new residential community, Renn Quarter.
The land that the park will be developed on is a 100-year floodplain for Carroll Creek and the Monocacy River. The land also falls within the overlay for the Frederick Municipal Airport.
Due to the zoning of the land, there are certain requirements that need to be met, including proper stormwater management facilities, stream restoration features, and an afforestation area of at least 33 acres.
The park plans include a shared use path that extends throughout the whole park, as well as a 5 kilometer running course and a 38 space parking lot.
Forestar (USA) Real Estate Group LLC, who owns the Renn Quarter property, is providing the land and the initial construction of the park, however, the city will be responsible for additions and improvements such as bathrooms and lighting.
The timeline for completion of this project has not been determined.