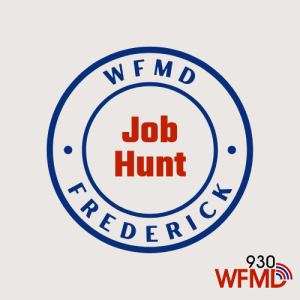 School Bus Driver (1824184)
Drive a bus for Frederick County Public Schools (FCPS) and earn great pay plus the best benefit package – includes health, dental and vision, paid time off, tuition reimbursement – and flexible schedules that work great for everyone, including college students, veterans, and others! Training is provided if you don't yet have a CDL (a great savings!). Hiring now for benefited and part-time positions. Essential Functions:
· Drive children safely to and from the various schools on regular routes and school-sponsored field trips.
· Follows the route description as it is written and maintains the discipline of the students.
· Submits required forms by due date and use and maintain FCPS email account.
· Sees that the bus is kept clean, in good mechanical condition, and sees that preventive maintenance is performed.
· Attends all in-service training meetings as required.
For more information, call Max at 240-285-9420.
Warehouse Worker (1832916)
The Warehouse Worker is responsible for picking mattresses and other bedding products (100-150 pcs per shift), loading product on trailers, staging product for loading the next morning, and straightening isles and building cleanup when shift is complete. Opportunity to learn how to drive forklift, as well as learn how to scan and work with Warehouse Management System. Dependability is a must – you will be rewarded for your perfect attendance! Should also have a good attitude and a willingness to learn. Referral Bonus program: $500 when you refer family, friends or previous co-worker. Apply online at www.mattresswarehouse.com, or apply in person at 4949 New Design Rd in Frederick, MD between 8 am and 4 pm.
Youth Development Professional (1773596)
The Youth Development Professional plans, implements, supervises and evaluates activities provided within a specific program area, to include Character and Leadership Development, Education and Career Development, Health & Life skills, the Arts, Sports, Fitness and Recreation, and Technology. Responsible for member oversight, daily program support, positive role modeling and development of positive adult relationships with Club members and their families. Assist with homework, lead social skill groups and recreational activities. 2-5 days per week (up to 3 hours per day). To apply, email resume to [email protected] (subject line: Youth Development Professional)
Forecasting and Demand Planner (1809824)
Key responsibilities:
· Define, lead, and manage the Demand planning process as part of Bioscience's overall Supply, Inventory, and Operations Planning (SI&OP) process.
· Lead and manage a process and cross-functional teams which maintain accurate demand forecasts across all aspects of the Bioscience product portfolio, including both made-to-stock and made-to-order products and solutions.
· Collaborate with sales, marketing, and operations teams to gather data and insights to inform demand forecasts.
· Develop and implement effective demand planning strategies and processes to ensure that we meet customer needs while optimizing inventory levels and minimizing costs….and much more!
To apply, follow link: https://ars2.equest.com/?response_id=6dff51d568648308aa23c4d47b103fd6
Assembly Technician (1828352)
The Assembly Technician will primarily be responsible for building electro-mechanical test equipment. This job may require occasional travel to customer facilities. Key responsibilities include:
· Assemble low-voltage high-current circuit breaker testers, power supplies, and various related components and sub-assemblies.
· Utilize a soldering station in the assembly of circuit boards.
· Troubleshoot, test, repair, and retrofit a variety of electro-mechanical equipment.
· Direct and assist junior technicians with sub-assemblies and assemblies, as appropriate.
· Identify and implement improvements in ETI's assembly systems and processes.
· Maintain customer, vendor, and equipment databases.
· Identify opportunities to improve assembly processes and update procedures accordingly…and much more! To apply, forward resume to: [email protected]
Associate Research Scientist (1768204)
Job Responsibilities • Assist assay development projects • Prepare development reports and summaries • Contribute to team meetings with Project Manager, Operations Manager, QA/QC Manager, and customers • Ensure all experiments are performed and documented • Assist the Design Transfer process, from R&D to production • Support Quality, maintain documents and records, as required by BAW ISO 13485 Quality System • Prepares formulations of reagents or standards using existing documents in support of testing • Operates and maintains equipment as part of a pre-determined schedule • Reports to the Principal Scientist..and more! To apply, forward resume to: [email protected]
Director, Quality Assurance (1823481)
BioFactura is seeking highly motivated applicants with an entrepreneurial spirit for a leadership position in our biopharmaceutical development programs that include biosimilar and biodefense products. We are looking for qualified candidates with a degree (B.S., M.S., Ph.D.) in life sciences with highly relevant skills and quality assurance management experience. Reporting directly to the President and CEO, the selected candidate will lead all aspects of Quality at BioFactura including R&D, GLP and GMP activities, guiding BioFacturas Quality strategy and delivery. Responsibilities:
· Serve as a key member of the BioFactura Quality leadership team.
· Qualify and validate (as appropriate) methods for GMP release of monoclonal antibodies and functional leadership including managing internal and outsourced QA staff and Quality Control department.
· Foster and maintain a culture of Quality at BioFactura and assure site quality training system is effective.
· Provide strategic planning for continuous improvement and reporting/escalation of quality issues and/or risk mitigation activities.
· Provide support for audits and regulatory inspections…and more! To apply, follow link: https://www.biofactura.com/careers/
Installation Technician (1824216)
JOB RESPONSIBILITIES: • Install and remove various electronic monitoring equipment as requested using directed safety precautions. • Keep track of assigned work orders and paperwork for assignments. • The
installation and service of GPS and Fleet Management equipment. • This is a mobile position where the technician will be dispatched from your home to the customer's location. DL required. To apply, forward resume or letter to: [email protected]
Quality Control Specialist (Release Testing) (1798124)
Lonza Walkersville is IMMEDIATELY hiring a QC Technical Specialist to lead the introduction of new methods and processes into the Quality Control (QC) department via the technology transfer process. The QC Technical Specialist represents the department on project/product teams and provides technical support during investigations.
Key Accountabilities
· Provides QC representation to project/product team meetings.
· Responsible for relaying pertinent information such as production schedules and information requests to applicable QC labs.
· Provides routine feedback regarding tech transfer and testing status. Supports stability program by gathering information needed to initiate protocols and tracks status of timepoint summaries. Relays status updates in a timely and accurate manner. To apply, follow link: https://www.lonza.com/careers/job-search?q=Walkersville%2C+MD
Sr. Manager, Environmental Health & Safety (1773498)
Tonix is looking for a full-time Environmental, Health and Safety (EHS) Senior Manager to effectively oversee all EHS operations at the Tonix Research and Development Center (RDC). This position would be responsible for serving as the Biosafety Officer, Radiation Safety Officer, and Chemical Hygiene Officer. This position would also be responsible for developing and conducting biosafety and biosurety training pertaining to the A/BSL-2 and A/BSL-3 suites. The EHS Senior Manager will support all aspects of this process including interacting with federal, state, and local environmental health and safety-related regulatory agencies, as required.
To apply, follow link: https://workforcenow.adp.com/mascsr/default/mdf/recruitment/recruitment.html?cid=36195762-9f07-46c3-b0bf-afc0f49dbc75&ccId=9200244148917_2&jobId=489753&lang=en_US&source=EN
Marketing and Communications Specialist (1810172)
The Marketing & Communications Specialist works in collaboration with the Executive Officer to achieve the highest levels of communication excellence with efforts targeted to Frederick County Builders Industry Association (FCBIA) members, community partners, media outlets and the public at large. This individual will regularly interact with staff, leadership, volunteers, and members, and be an integral part of a FCBIA's team. A high level of professionalism, ethics, and sound judgment is critical to success in this position. Interested candidates please send resume, work samples and salary range expectations to Wesley Leatherman, Business Services Consultant, at [email protected] . Subject line should read: Marketing & Communication Specialist Application. Please do not call or email FCBIA regarding submission. All applications must be submitted by May 19, 2023.
Installation Tech (Apprenticeship Opportunity) (1759561) Seeking candidates with a variety of skill levels. If hire, on-the-job training and related classroom instruction will begin immediately, and employees will have the opportunity to join our Iron Working Apprenticeship program, in September. The apprenticeship is a four-year program where employees will earn their welding certifications and NCCER portable credentials. NCCER credentials are nationally
recognized. The starting pay for an apprentice is $19/HR, and the apprentice will end the program making $25+/HR. Those joining the apprenticeship program will also qualify to receive benefits. To apply, email resume to [email protected] (Subject line: Installation Tech) or call (301) 874-4941
Additional available positions
· Project Manager- New Product Development (1802388)
· Director, Business Development & Industry Relations (Transportation) (1823515)
· Cabling Technician (1770635)
· RF/MICROWAVE Test Technician (1777272)
· Electronics Assembler (1777268)
· Patient Care Coordinator III – HYBRID (1742842)
· Relationship Manager (1716019)
· Assistant Vice President, Administrative Services (1716052)
· Sales and Customer Service Associate (1686313)
· Maintenance Technician (1708654)
· Front Counter Salesperson (1802092)
· Installation Assistant (1802701)
· Heavy Equipment Operator (1822732)
· Small Engine Mechanic (1824649)
· Bookkeeper (1722167)
· Facility Service Associate (part-time) (1829131