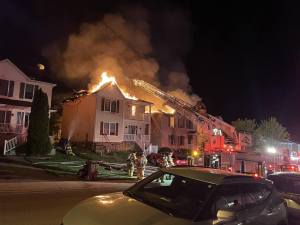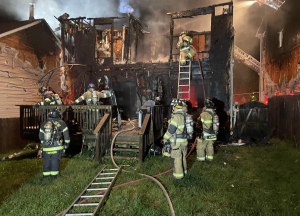 (Photos courtesy of Frederick County Fire and Rescue's Facebook page)
Brunswick, Md. (BW)- Firefighters from Frederick, Washington, Loudon and Jefferson counties responded to a two-alarm house fire with entrapment on Monday, May 15.
At around 3:18 a.m. firefighters were dispatched to the 600 block of East H Street in Brunswick.
The blaze spread to three other homes, leaving two houses with heavy damage.
The fire was contained by 4:46 a.m and all occupants had gotten out safely.
Five adults, three children, and several pets were displaced. There were no injuries.
The families are being assisted by Red Cross.