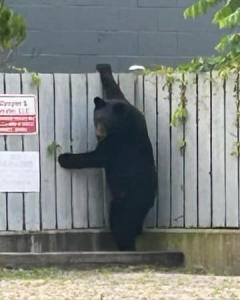 (Photo courtesy of Frederick Police Department Facebook page)
Frederick, Md. (BW)- A black bear has been seen in Frederick in the area of West Seventh Street and Fairview Avenue.
Frederick Police have been notified and are monitoring the situation.
Police suggest that nobody approaches the bear to ensure everyone's safety.