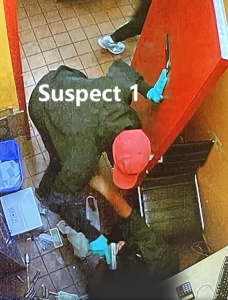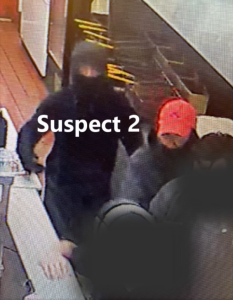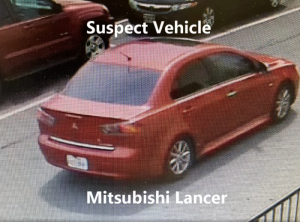 (Photos Courtesy of Montgomery County Police Department Facebook page)
Montgomery County, Md. (BW)- Montgomery County Police are looking for three suspects involved in a restaurant robbery and beating of an employee in Silver Spring on Sunday, May 7.
Surveillance footage was released on Sunday, May 14. It reveals two suspects, described as black males, entering the building in the 11200 block of New Hampshire Avenue, displaying a gun, jumping over the counter and dragging an employee to the back of the restaurant where the safes were located.
According to police, one of the suspects demanded that the victim open two safes but the victim could only open one.
The suspect then beat the victim with his hand and his gun, and stole an undisclosed amount of cash.
The two suspects then fled in a red Mitsubishi Lancer driven by a third suspect.
Police are offering a $10,000 reward for information that leads to the arrest of the suspects.