The cause remains under investigation.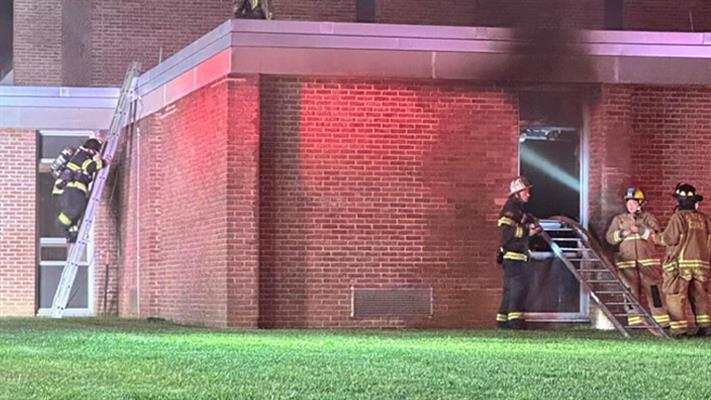 South Carroll High School, Sykesville, Md. (Photo from Carroll Fire Wire & Kody Silverman)
Sykesville, Md (KM) The Maryland State Fire Marshal's  Office is investing the cause of a fire at South Carroll High School in Sykesville on Saturday morning.
At around 3:38 AM, fire fighters were dispatched to the school at 1300 West Old Liberty Road, and spent ten minutes bringing the flames under control. No one was injured. Damage is estimated at $100,000..
Investigators say the fire originated in the office. They also say there's no evidence that the fire was incendiary.
The sprinkler system was activated after fire fighters arrived.
By Kevin McManus