Citizens expressed opposition at a recent County Council public hearing.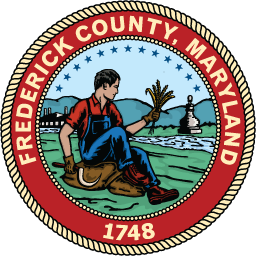 Frederick, Md (KM) The Frederick County Council is considering a measure to change the local admissions and amusement tax rate.
In 2013, a previous Board of County Commissioners approved a bill to reduce the admission and amusement tax rate from five percent to zero percent. A proposal before the Council would increase that rate  to ten percent. The tax would be imposed on customers who visit venue such as movie theaters, athletic events, amusement parks to ride the rides, rent golf carts and go to driving ranges.
During a Tuesday hearing, the Council heard opposition to bringing back the admissions and amusement tax. Doug Schweihart runs Tree Trekkers. "The amusement tax is a very regressive tax. It's usually put on people who are the working class members of the county. That coincides with who the bulk of our customers are," he said.
Lisa Gaber, who says she and her husband are "life long farmers," operates an ag tourism business. She asked that if the tax is brought back, ag tourism be exempt. "Farms, whether you pick your own. They have hayride admission, they have tickets to pick, ag tourism, they all would be affected. This is a lot of people," she said.
The owner of Still Point Farm and Milk House Brewery in Mount Airy, Tom Barse, puts on some free events on his property. He says he isn't sure if this new law, it it passes, will affect his operation. "I can't figure out exactly whether it will apply to me in that particular instance. But I'm sure the county has a pretty savvy tax who will figure out how to make me pay. and it will really hurt us," says Barse.
Bobby Fiendra, the District Manager for Regal Cinemas, says the movie theater business took a big hit when venues had to close due to the COVID-19 pandemic, and many have not fully recovered. He said Regal Cinemas filed for Chapter 11 Bankruptcy last September, and this tax would make it more difficult to recover. "While we understand the need for municipalities to generate revenue, we believe that this proposed tax increase is poorly timed, and could have a detrimental impact on our recovery,": he said. "We may also alienate our local community customers who may choose to see movies in surrounding counties instead."
Regal Cinemas has a theater at the Westview Promenade on Buckeystown Pike in Frederick.
The County's Admissions and Amusement Tax is currently no being imposed in the incorporated areas of the county, nor is it enforced in  Burkittsville, Myersville and Rosemont.
In her purposed fiscal year 2024 budget, County Executive Jessica Fitzwater has proposed a plan to increase the Admissions and Amusement Tax to ten percent, with the revenue generated to be used as grants to  the stimulate creative community.;
The County Council is expected to take action on this measure at a later date.
By Kevin McManus