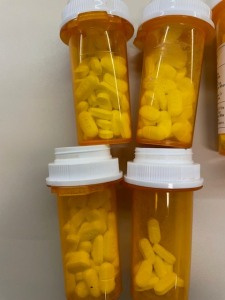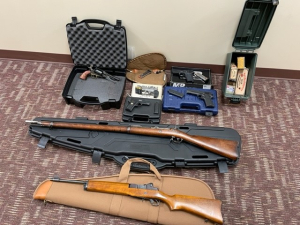 (Photos courtesy of Hagerstown Police Department Facebook page)
Hagerstown, Md (KM) A Hagerstown man is charged with weapons and narcotics offenses after a search and seizure warrant was served  at a Hagerstown residence. . David Henry Tobey, 75, is charged with numerous firearms counts, and possession with intent to distribute narcotics.
The Washington County Narcotics Task Force served the warrant at 60 East Franklin Street, Apartment 3 on Tuesday in reference to a narcotics investigation. Officers located seven firearms, ammunition and several magazines, along with about 200 hydrocodone pills in various pill bottles.
Hagerstown Police say Tobey is prohibited from owning firearms.
By Kevin McManus