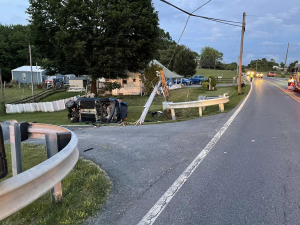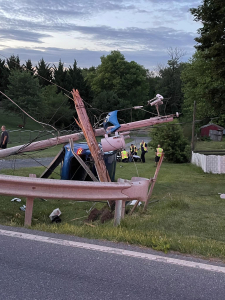 (Photos courtesy of Frederick County Fire and Rescue Facebook Page)
Frederick County, Md. (BW)- One person was injured in a single vehicle accident Monday, May 29 around 8:30 p.m.
Frederick County Fire and Rescue responded to the 10300 block of Woodsboro Road, where they found a rolled over vehicle and a damaged elecrtical pole.
The occupant of the vehicle was taken to a local trauma center with serious injuries.
Power out to most of the homes in the area for a short time.