It will be more focused on allowing seniors to age in place.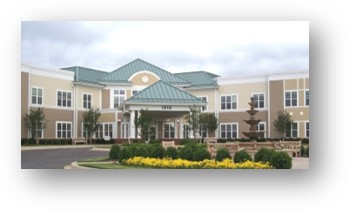 Montevue Assisted Living center (Photo From Frederick County Government)
Frederick, Md (KM) There's expected to be more services for local senior citizens who want to age in place. During a news conference on Wednesday, Frederick County Executive Jessica Fitzwater announced that Montevue Assisted Living will shift from institutional care to service coordination. "Service coordination will give seniors the opportunity to age in place with the assistance of supportive services while still subsidizing beds at Citizens Care and Rehab for those who need skilled nursing," she told a crowd outside of the Montevue facility on Rosemont Avenue.
This will let seniors live on their own with access to resources to improve their quality of life. :"We know that people want to stay in their homes and communities for as long as they can, and they are often able to age in place with the proper amount of support," says Fitzwater. "So we will use space within Montevue to provide support and services. This new approach allows us  to serve even more people."
But she says senior citizens who need skilled nursing will not be ignored. "It is important to note that we remain fully committed to every current resident at Montevue,:" said Fitzwater. "Aurora will be working with every resident and their families on individual transition plans. That could include skilled nursing, and alternative assisted living sites, or return to home with their families with appropriate wrap around service support."
She says it may take a few months to develop this service coordination plan.
The County owns the Montevue and Citizens facilities, but they are operated by Aurora Health Management.
Fitzwater says residents who need skilled nursing can still get it at Citizens Care and Rehab. "Citizens is still our skilled nursing and rehabilitative center, and that is staying and in fact is going to be expanded with more beds,": she says. "And there will still be the subsidized beds that we have currently for folks who need that . So that piece of Citizens and Montevue is staying."
Part of her announcement on Wednesday included plans for an  84-unit senior living center on property near the Montevue Assisted Living facility on Rosemont Avenue. "It was a new CIP project that I put into the budget, the Capital Improvement Plan for this year. It's currently in the out years for a feasibility study. And then depending on what that tells us will depend on how quickly we can move ahead with the project," says Fitzwater.
Melanie Cox is a local advocate for Montevue who fought to keep the facility in County hands rather than selling it to Aurora Health Management. "It's exciting. It will address, we think, the needs of many more of our seniors out in the community,": she said. "It's an innovative program that hopefully will demonstrate a model that can be replicated in other communities."
By Kevin McManus