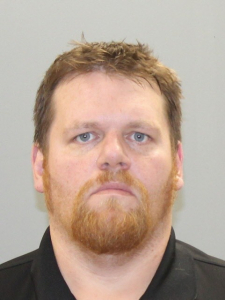 (Courtesy of Frederick County Sheriff's Office)
Frederick, Md. (BW) – A Frederick man was arrested and charged for 10 counts of possession and 10 counts of distribution of child pornography on Wednesday, May 31.
The man charged is 42-year-old Joel Christensen.
Deputies from the Frederick County Sheriff's Office (FCSO) successfully executed a search and seizure of a residence on the 6800 block of Running Springs Court, in Frederick.
Investigations revealed that Christensen downloaded and shared several images and videos of child sexual abuse.
The FCSO Internet Crimes Against Children Section and Frederick County Cyber Crimes Task Force had been building a case against the suspect since January.
They were assisted through CyberTips from the National Center for Missing and Exploited Children.