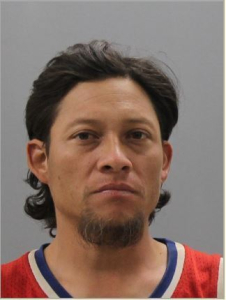 (Photo courtesy of Frederick City Police)
Frederick, Md. (BW)- Designated Immigration Officers with the Frederick County Sheriff's Office said on Friday, June 2, that the suspect involved in a fatal stabbing is in the country illegally.
38-year-old Santos Felipe Reyes-Valle was arrested by the Frederick City Police Department for a stabbing that occurred on May 17. He was charged with first and second degree murder.
When the suspect was transported to the Adult Detention Center, Designated Immigration Officers revealed that Reyes-Valle is a noncitizen. They then placed an Immigration Detainer on the suspect, which means after the legal proceedings of his criminal case are complete, U.S. Immigration and Custioms Enforcement will take over custody.
Reyes-Valle is currently being held without bond.
In the past week, Officers have identified six noncitizens at the Adult Detention Center.