One fire fighter fell through the roof.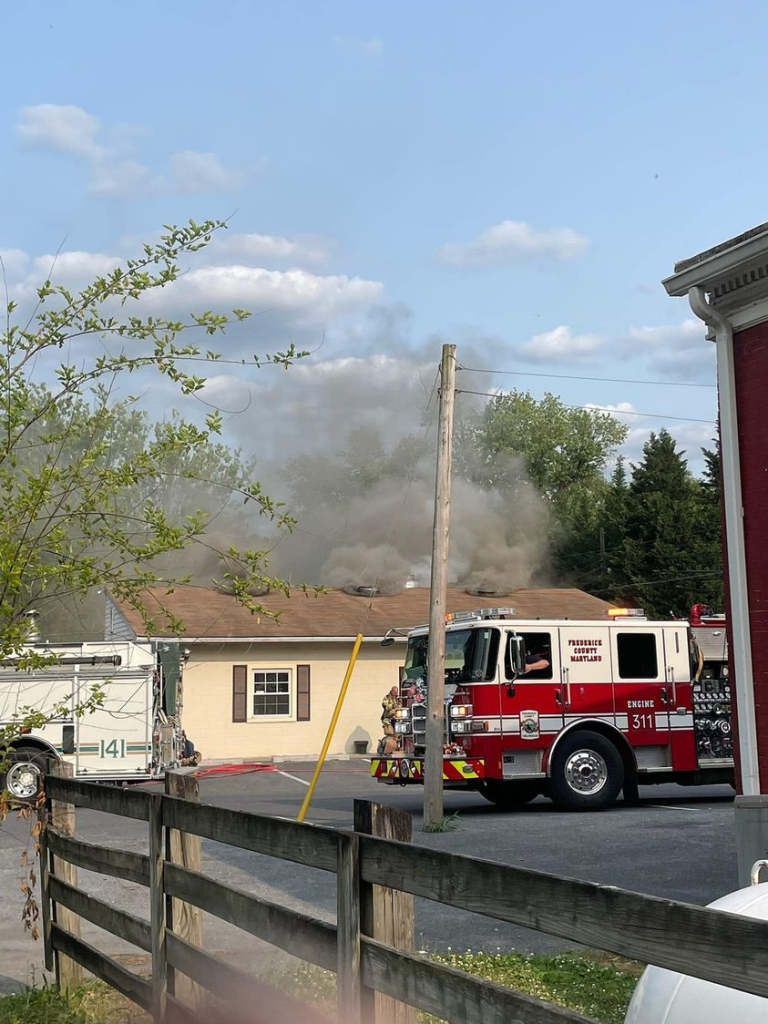 Buckeystown Pub Fire (Photo from Frederick County Fire & Rescue)
Buckeystown, Md (KM) Fire damaged he Buckeystown Pub on Monday afternoon.
According to the Frederick Scanner Facebook page, fire fighters were dispatched to the pub at 6803  Michaels Mill Road at around 5:43 PM, and saw smoke showing from the bundling. . The fire went to two alarms and the Rapid Intervention Dispatch was requested.
Fire fighters had the flames under control by 5:59 PM in the interior of the building, and spent time after that putting out hot spots, and checking for extensions. .
Personnel were also sent to the roof to put out fire along the roof line. One fire fighter fell through the roof, but was able to get out of the building without any assistance.
Fire crews also opened up a secondary metal roof beneath the shingles and located a fire along an old chimney. it was put out.
Fire fighters began clearing shortly before 7:00 PM. The County Fire Marshal's Office was called in to investigate.
The Buckeystown Pub was closed at the time of the fire.
By Kevin McManus