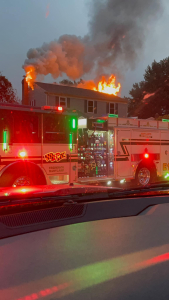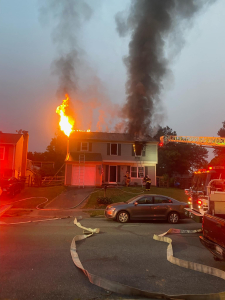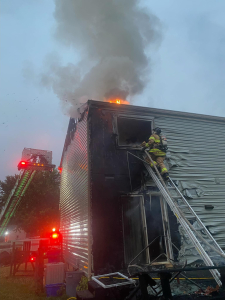 (Photos courtesy of Frederick County Fire and Rescue Facebook page)
Frederick, Md. (BW)- A home on the 1500 block of Havilland Place caught fire Tuesday morning.
Crews from Frederick County Fire and Rescue were dispatched for reports of a fire through the roof of a two-story single family home around 5:25 a.m.
By 5:33 a.m. all occupants were out of the home. By 5:45 a.m. the fire was put out.
Firefighters checked for hotspots and performed overhaul.
Red Cross was requested for one adult.
The Maryland State Fire Marshal is investigating the fire.