This was made possible by a partnership with Edgewater Federal Solutions.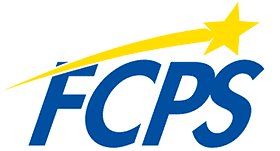 Frederick, Md (KM) STEM Centers are coming to two Frederick County Public Schools when the 2023–2024 academic year begins. They will be located at Tuscarora and Whittier Elementary Schools.
"The way they're designed is to provide early exposure to skills that we find essential to our STEM workforce," says Erin Landsman, STEM Teacher Specialist for Pre-K through 12th grade with Frederick County Public Schools.
Landsman says these centers will allow students to get excited about careers in science, technology, engineering and mathematics. "We have robotics that kids of all grade levels from Pre-K up to 5th grade will be able to access, engage with coding, and then, we hope, see  themselves in the STEM professions for the future," she says.
STEM is an acronym for Science, Technology, Engineering and Mathematics.
The two STEM centers were made possible through support from Edgewater Federal Solutions in Frederick, which had worked with the Cal Ripken Foundation on a similar project in Carlsbad, New Mexico. "Once we're out there, and saw how much they benefited from those, we came back, and I said 'I think they would be good for Frederick County. Let's see if we could possibly bring that to this area,'" said Cherie Wigfield, the Corporate Operations Director for Edgewater.
These STEM centers cost approximately $32,000, according to Rosa Villastrigo, Senior Director of STEM for FCPS.
WIgfield says it's possible STEM centers could be placed in other Frederick County Public Schools. "Edgewater is trying to set up partnerships with other companies in the community as well to help bring other STEM centers to the schools next year and thereafter," she says.
She also says the company pledges to put two more STEM Centers in Frederick County public schools.
Landsman says STEM jobs are an excellent career choice for today's students. "STEM professions are in high demand and we are looking to grow that workforce as well in the future," she says.
The first day of classes for the 2023–2024 school year in Frederick County is August 23rd.
By Kevin McManus