The warning portal approaching the span was damaged.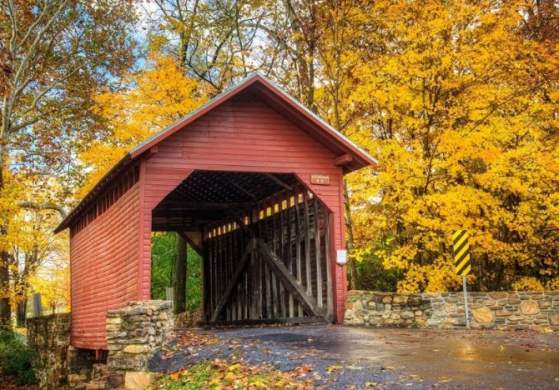 Rodd Rd Covered Bridge (Photo from Visit Frederick)
Thurmont, Md (KM) The road near the Roddy Road covered bridge near Thurmont is closed. The Frederick County Office of Highway Operations says the warning portal was struck and damaged early Wednesday morning.
The road in that area will remain closed until repairs to the warning portal have been completed. The historic covered bridge was not damaged.
Emergency personnel have been notified.
By Kevin McManus