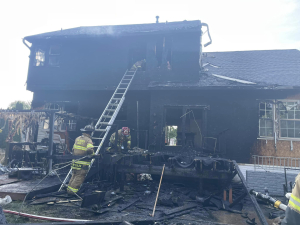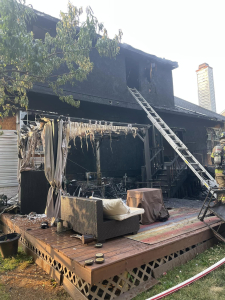 (Photos courtesy of Frederick County Fire and Rescue Facebook page)
Frederick, Md. (BW)- Frederick County Fire and Rescue responded to a house fire around 6:35 a.m. on Monday, June 19.
Units responded to the 100 block of Crossing Pointe Court in Frederick to find a fire coming from the back deck of the home, which extended to the back portion of the house.
One adult and three dogs were occupants of the home when the fire was reported. The adult self-evacuated from the home and the dogs were rescued.
Nobody was injured.
It took firefighters around 30 minutes to control the blaze.
The Fire Marshal is investigating the fire.