It will be used for set up wayfinding kiosks.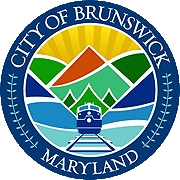 Brunswick, Md (KM) The City of Brunswick is receiving a $35,000 grant from T-Mobile. The company says the municipality will use the money to place wayfinding kiosks in the downtown to provide assistance for residents and visitors to get around, and for local businesses and community organizations to promote their activities and events.
"Brunswick Main Street is so grateful to T-Mobile for supporting and sharing our vision of a more connected, vibrant downtown community," says Carmen Hilton, Program Manager for Brunswick Main Street, in a statement. "The gorgeous wayfinding  kiosks that are we are able to purchase will guide residents and visitors to our natural resources and other downtown services as they navigate our historic district and river and canal areas. Thank you, T-Mobile for helping keep our downtown economy healthy and our city's; heart vital."
This is one of many grants being provided recently  to 25 communities to bring local community developments to life. T-Mobile says so far, it has provided 200 grants to communities in  42 states  totaling $8.9-million. The company says the initiative is part of its effort to connect rural areas and empower communities. The Hometown Grants were launched in 2021.
"The City of Brunswick and its partners are working hard to preserve our city's historic charm and character while also building an outdoor recreation and heritage tourism-based economy that will support out town's prosperity and growth moving forward," says Brunswick Mayor Nathan Brown, in a statement. "We appreciate T-Mobile's contribution to our efforts and its positive impact on placemaking in downtown Brunswick."
The City  of Brunswick will hold a check presentation on Friday, July 28th at 7:00 PM at the Square Corner Park at 1 East Potomac Street, Brunswick, Md.
By Kevin McManus