Alderman Derek Shackelford was named to the Governor's Council on Interfaith Outreach.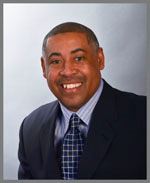 Frederick Aldermen Derek Shackelford
Frederick, Md (KM) The 11-member Governor's Council on Interfaith Outreach was announced last month, and Frederick Alderman Derek Shackelford was named as one of its members. "It's a tremendous opportunity and I'm just blessed and honored I was appointed,:" he said.
In addition to being an elected official, Rev. Dr. Derek Shackelford is also the pastor at Buckeystown United Methodist Church.
He says one of the goals of the Council is fostering an understanding among various religion communities in Maryland, and collaborating on community projects. "It's also for our community to see that although we have differences in regards to particular faiths, that we can also work together to make our community and the lives of people better and how we can also assist each other in doing so as well," he says.
The Council consists of representatives from the Christian, Jewish, Muslim and other faith communities.
The other goals of the Council include organizing interfaith celebrations and events and advocating for interfaith collaboration at policy levels. That would include supporting inclusive policies  that respect and accommodate religious rights and freedoms  for all individuals. "We have a pulse in our communities in regards to hatred and violence and  how  those affect our communities and how we can better assist," says Shackelford. And "how we can assist and have a voice and helping the state."
The Council will be chaired by Lieutenant Governor Aruna Miller, and is expected to meet every other month.
By Kevin McManus