The project's  cost is $5-million.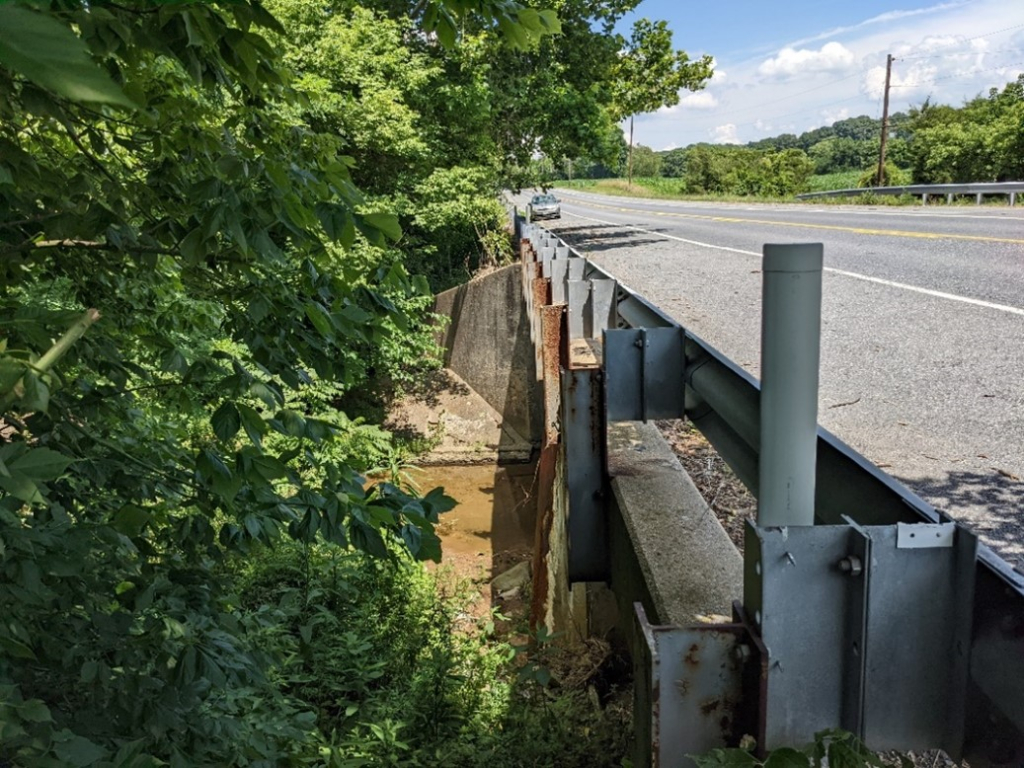 A side view of  the Md. 17 Bridge over Middle Creek.  (Photo from Md. Dept. of Transportation SHA)
Middletown, Md (KM) Starting this week, a $5-million bridge replacement project will begin in Frederick County.
The Maryland Department of Transportation State Highway Administration says crews will replace the 100-year-old bridge which takes Maryland Route 17  (Burkittsville Road)  across Middle Creek near Middletown. The bridge was first constructed in 1923, and was widened in 1958. The new bridge will consist of two, 12-foot lanes with  10-foot shoulders  on each side.
"While small in scale, this bridge impacts thousands of motorists and is an essential connector for the western side of Frederick County," says SHA administrator Time Smith, in a statement. "When completed, the new bridge will move traffic more safely and more efficiently.".
MDOT SHA says each side of the bridge will take about nine months to complete., and the span will be reduced to one travel lane during construction. . Two temporary traffic signals will be put up near Quebec School Road and Countryside Drive to safely alternate northbound and southbound vehicles.
The project is expected to be completed by the fall of 2024.
The project's primary contractor is Franco's Liberty Bridge, Inc., based in Clinton.
By Kevin McManus